Customer cases:
Zelros Recommendation Engine for
Agent Effectiveness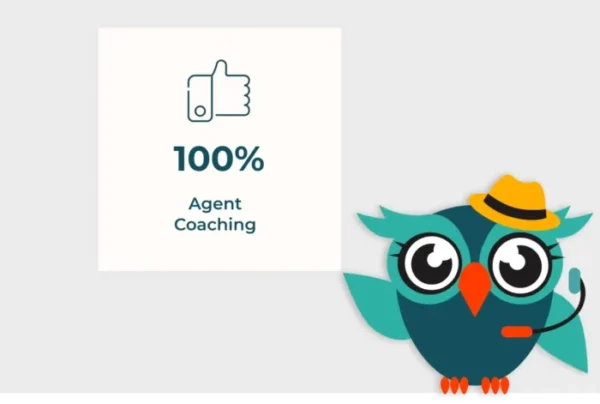 Zelros delivers a powerful agent coaching solution to unlock new sales potential for leading insurance firms.
By deploying insurance-specific AI models that understand customer data and deliver targeted recommendations, Zelros reduces the complexity of training insurance agents on a mass scale.
The tool coaches the advisor/ agent on the best way to present offers to customers based on their attributes. Agents engage directly with notifications provided by the Zelros Advisor App within their CRM interface.
As a result, Zelros brings growth in cross-selling and upsell revenues and provides leaders in personal lines insurance with a competitive edge and proactive customer experience.
Find out more about how a leading Mutual Insurance company
is using Zelros to improve their Agent Effectiveness
Key business metrics
Over 3 million customers
Over 6000 employees
3,4 billion Euros (GWP) revenue
Almost 7 million policies
Key business metrics

Key challenges
Inefficient training procedures
Agents disconnected from relevant data
Process complexity not supportive
Key Challenges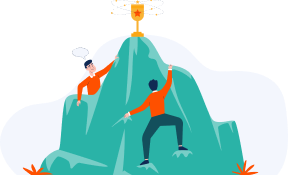 20%
increase in
new business
50%
reduction in
requests
10%
Increase in agent
efficiency

Positive NPS
growth
"Zelros enabled our advisors to play a proactive role in understanding the needs of our customers.
This led to increased NPS and better cross-sell rates"
Deputy General Manager of
a Leading French Mutualist
Can't get enough?
More about how Agent Effectiveness works

The advisors are equipped with the Zelros Advisor App, available in both their CRM (Salesforce Financial Service Cloud) and their in-house policy
administration system. The Zelros app, seamlessly integrated into the advisor's workspace, sends notifications to the advisor when a specific advice/recommendation should be given to the customer.
The insurer leverages Zelros' AI* models to recommend its advisors with relevant advice tailored to each customer's situation. Zelros' AI* models find the best offer for the customer's needs and provide the advisor with the best way to present it to the customer. Zelros' AI* models are constantly improved thanks to feedback from advisors and customers.
* AI = Artificial Intelligence

The insurer improves the customer experience with powerful insurance insights provided from curated data sources and partners.
Customer intelligence is enriched with relevant insights on demographic, risk or situational elements that enable the advisor to better understand his customer and derive his needs.
Seamless integration
Powerful Framework
Zelros integrated seamlessly in your preferred CRM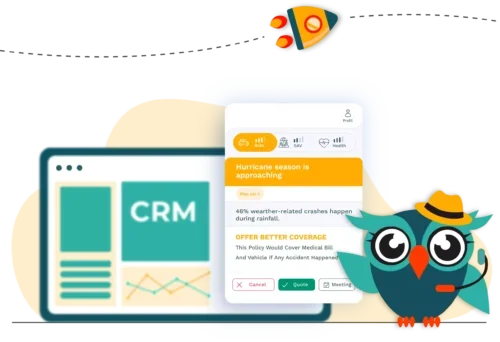 Zelros provide the recommendation based on the Detect, Inform, Protect framework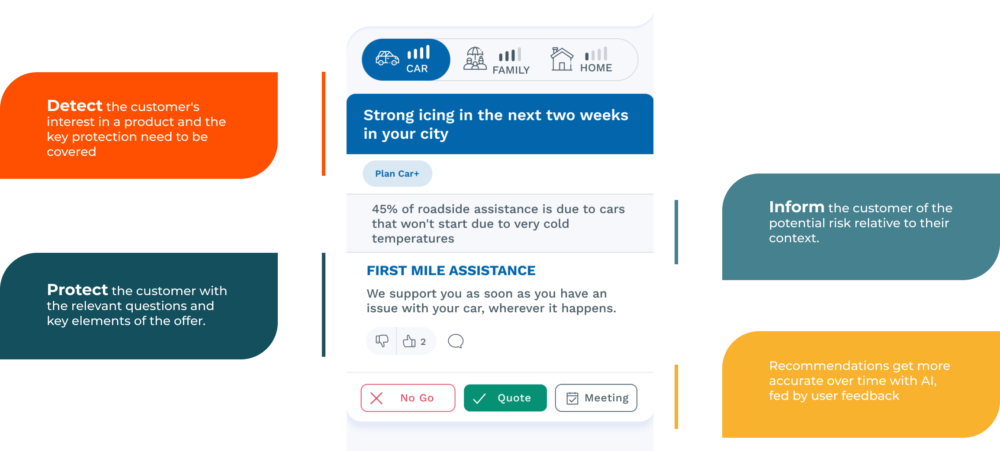 Never stop learning
The Zelros Advisor App is always learning — thanks to an ongoing agent and customer feedback. The model adapts to improve future recommendations whenever an offer is accepted (or declined)