Creating Power Partnerships in InsurTech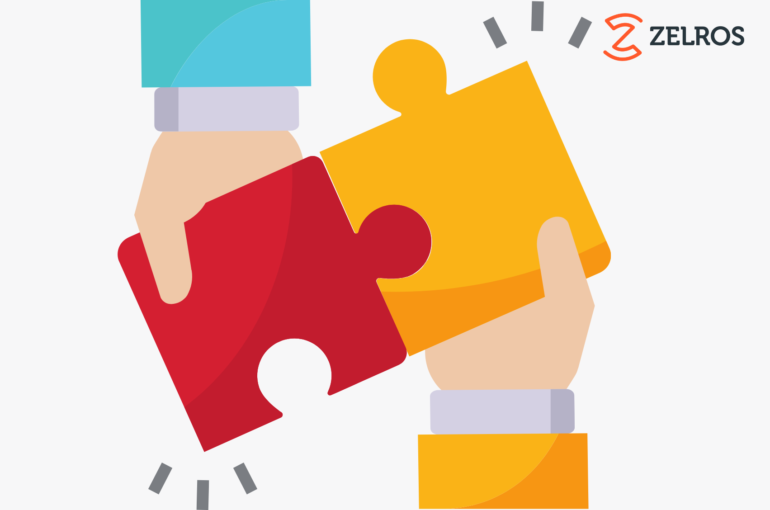 Reimagining the world of insurance together 
We are watching a consumer-focused transformation in the insurance industry. And while the industry was slower to evolve than, for instance, retail and media streaming, this now wide-open green space has insurance leaders scrambling to initiate platform-based tech adoptions that meet customers right where they are. It's a change that's also fueling another positive trend: insurtech partnerships focused on boosting growth for insurers.  
Zelros is grateful to have a front row seat to this tech driven transformation. Our fast-growing strategic partnerships are creating a reciprocal value-add for insurers–providing them with solutions that are sustainable, trusted, and competitively advantageous.  
The Zelros platform is a natural partnership engine. Its ability to manage, retain, and scale up insurance sales helps agents become more successful—which in turn empowers insurers to achieve their goals faster and at scale—with their existing resources. By joining forces with technology partners, we can offer insurers innovative solutions that solve our customers toughest business challenges. This growing ecosystem upholds the customer experience as the critical driver in every partnership.
Industry leaders onboard  
Today, we are fortunate to align with a growing roster of industry partners in serving insurers, banks, brokers, and reinsurers. These partnerships include Accenture, Bearing Point, Capgemini, Salesforce, Guidewire, Microsoft, NXT Level, ITS, Hazard Hub, and Demyst, to name a few. They each recognize the co-selling opportunities involved with delivering high impact, AI-driven, predictive insurance recommendations and sales solutions.
As well, Zelros partners are able to co-sell and implement Zelros-based projects, providing an opportunity to generate software revenue and significant consulting, integration, and service fees. Integration opportunities typically include CRM systems, pricing systems, policy databases, digital portals, and third-party data sources. With the pandemic prompting the adoption of remote capabilities, the platform is poised for much wider adoption.
Partnerships Defined
Our partners fall into three main categories: Distribution partners who sell Zelros technologies to the insurance industry, Service partners that deliver Zelros technologies in the insurance industry, and Technology partners that join forces with Zelros to build end-to-end solutions to reshape the insurance industry.
Within these three categories, our partners are defined as:  
Technology companies

Data companies  

System Integrators 

Sales/Strategic Advisors 
How does Zelros select partners? 
We typically come at this from several angles. 
Initially we look at technology, products, practice strength, resources, track record, customer base, potential solutions, clients, high value/high return, and the value we can bring to customers, for example. 
Secondarily, we think about the cultural fit, which includes chemistry, honesty, respect, trust, rapport, customer focus, ease of collaboration and flexibility.  
A focus on partnership chemistry 
There must be an initial attraction, areas of compatibility, trust, integrity, transparency, and true dedication. Each partner has a unique personality and culture that must be accepted and respected.
We believe there is strength in numbers—and are seeing the clear benefits in being able to grow relationships with multiple partners who compete with one another. This successful approach works because we set clear expectations and rules of engagement, and in some cases sign teaming agreements to put boundaries around the engagements.
Finally, trust and integrity is a core collaborative strength. Because we co-present to prospects and customers, our relationship is on display. A prospect or customer can tell if there is a true spirit of partnership and if they trust it enough to engage with us.
If you'd like to learn more about how Zelros could work with your company, please request a demo. You can also directly contact our Strategic Alliance Director: Ann Musgrave – ann.musgrave@zelros.com