Partnerships: Capitalizing on the Insurance Distribution of the Future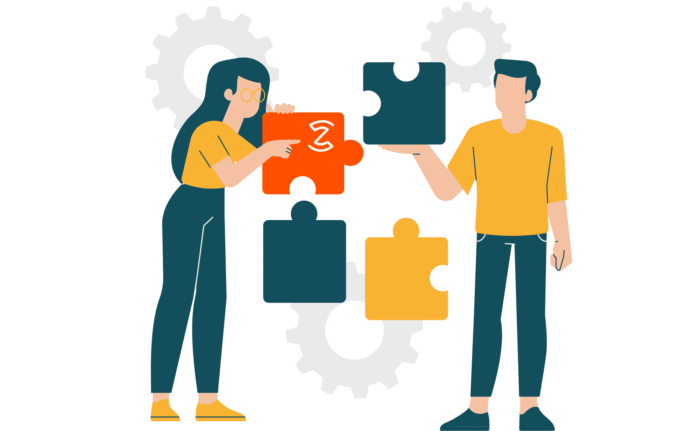 Every business leader charged with setting and sustaining growth goals knows they need to look no further than maximizing the customer experience.  
For the insurance industry, Zelros is positioned right at the intersection of what insurance customers today want, and how technology can make that happen. Even though the industry is late to the digital transformation party, it is quickly waking up to how the strategic use of AI and machine learning can both automate and augment the customer experience.
We call it customer experience intelligence. It's about looking for ways to empower the humans who are behind the phones and the consumers who are at home searching for the insurance they need. More than ever, consumers today expect an end-to-end digital experience that is intuitively smart about them—because that's the experience they're getting in retail or digital streaming services, for example. Increasingly, use cases are centering around customer personalization and tailored advice, drawing not just from the person's history, but also aligning with demographics and third-party data for a holistic 360 view. It's a far more inclusive view that allows Zelros to shape contextually relevant offers for each unique customer. 
Creating partnerships that benefit everyone   
With the insurtech market poised for tech transformation, insurance industry leaders are making strategic business decisions now that align much more closely to fast-changing customer experience needs. Zelros caters to customers across the industry, including insurers, banks, brokers, and reinsurers.
Today, we are fortunate to align with a growing roster of industry partners including Capgemini,Accenture, Salesforce, Guidewire, and Microsoft. Each recognizes the co-selling opportunities involved with delivering high impact, AI-driven, predictive insurance recommendations and sales solutions. Our platform manages, retains, and scales up insurance sales while helping agents become more successful. This empowers insurers to achieve goals faster and at scale with their existing resources.
As well, Zelros partners and partner prospects can co-sell and implement Zelros-based projects, providing an opportunity to generate software revenue and significant consulting, integration, and service fees. Integration opportunities typically include CRM systems, pricing systems, policy databases, digital portals, and third-party data sources. Now, with the pandemic prompting the adoption of remote capabilities, the platform is poised for much wider adoption.
Delivering high-impact digital transformation, revenue, and retention opportunities
As other industries have long since discovered, partnerships can create a competitive advantage while disrupting existing distribution models. As an example, think of the explosive growth of streaming platforms.
Zelros partners with international technology providers and transformation leaders to provide innovative solutions at scale. We excel in discovering, with our partners, how to help solve their toughest business challenges. It is a growing ecosystem that keeps the customer experience as the key driver in every partnership.
Our partners fall into three main categories:
1. Distribution partners: Sell Zelros technologies to the insurance industry.
2. Service partners: Deliver Zelros technologies in the insurance industry.
3. Technology partners: Join forces with Zelros to build end-to-end solutions to reshape the insurance industry.
Here are the value-added benefits our partners experience: 
We help our partners competitively lead through more innovative, high impact, AI-driven personalized recommendations across channels for insurers
Zelros has insurance-specific customer intelligence and intent data to inform up-sell and cross-sell marketing strategies
We deliver high-impact digital transformation, revenue, and retention opportunities that create growth and competitive advantage while disrupting existing distribution models
We offer an opportunity to quickly profit in today's fast-changing market, and drive rapid ROI with our low-code/no-code platform
We can accelerate existing innovation for agent effectiveness and digital sales productivity gains
We help counter the risk of displacement or disintermediation and slow growth from agent-driven sales processes, agent attrition, and customer churn resulting from poor customer experience 
The insurance industry today is a wide-open green space for leaders looking to initiate platform-based tech adoptions that meet customers right where they are–giving them a competitive advantage moving forward. Our partnerships make this an easy, accessible goal for leaders everywhere. We look forward to reimagining the world of insurance together with you. 
If you want to know more and talk about how Zelros could work with your company, you can ask for a demo. We will be at ITC Las Vegas with Campgemini at booth 3253. Meet us there!
You can also directly contact our Strategic Alliance Directors: