Artificial Intelligence for the benefit of customer relations: Matmut Group partners with the software provider Zelros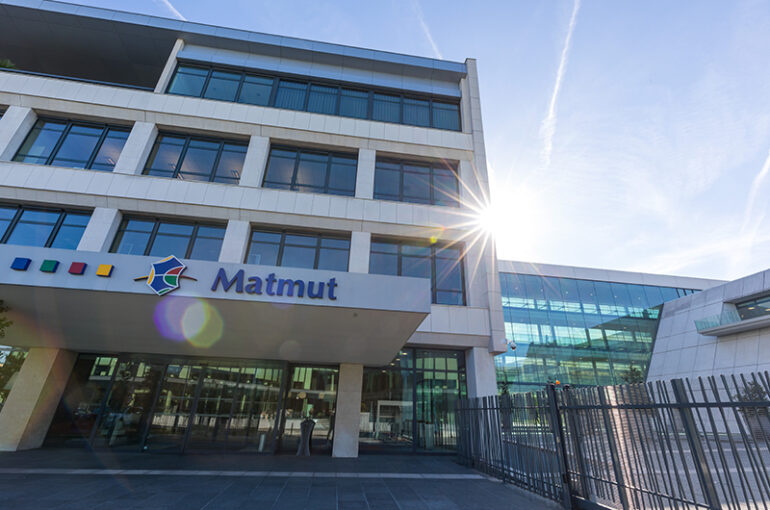 For many years, innovation has played a key role within the Matmut Group. Attentive to the insurtech ecosystem, the Group has formed a partnership with Zelros, a recognized specialist in Artificial Intelligence for insurance and bancassurance players. By relying on the expertise of the insurance software provider, the Matmut Group seeks to facilitate the work of its advisors in relation to its clients.
In an effort to improve the employee experience, the Matmut Group has entered into a partnership in order to make the day-to-day work of its advisors more fluid and to provide them with greater comfort in their advisory role, thus enabling the continuous improvement of the service provided to its clients.

"Our approach, within the Matmut Group, is that the innovations deployed, whether directly in the services and offers proposed to our clients, or internally, for the benefit of those who are directly in contact with them, must provide real added value. As a mutual company, the client is indeed at the center of our concerns,"comments David Quantin, Deputy Managing Director of the Matmut Group, in charge of Organization, Information Systems and Innovation.
Leveraging Artificial Intelligence to support employees in the customer relationship
After a successful pilot phase with about fifty advisors, the Matmut Group has decided to generalize the agent coaching solution to its distribution networks.
Zelros proposes to improve the experience offered to clients by equipping advisors with an app integrated within their tools. Advisors have direct access to relevant information and can better address the needs of their clients. Zelros highlights various key information (life event detection, recommendation of the best advice or questioning help) thanks to artificial intelligence algorithms applied to multiple sources of data, both structured and unstructured.
The partnership will enable the Matmut Group to benefit from Zelros' proven solutions, including the Documents2Insights solution. Based on automatic document recognition and reading capabilities , Zelros technology allows the automation of large-scale processing of low value-added tasks. Finally, the two companies are committed over several years to a co-innovation approach based on different business use cases, centered on the following premise: making the advisor's experience more fluid will make the customer's experience more fluid.
"At Zelros, we are fully dedicated to developing responsible AI-based technologies to improve and make the insurance industry move forward. We want to empower incumbent players in the ecosystem to close the gap between consumer expectations and their ability to transform. That's why we are proud to contribute to the innovations deployed within Matmut" explains Christophe Bourguignat, CEO and co-founder of Zelros.
About Zelros
Zelros develops the first intelligent software dedicated to the insurance distribution of tomorrow. It enables insurance companies to be proactive in offering their customers a smooth and personalized experience, whether on digital or physical channels. Zelros solutions are used daily by European insurers, mutuals, bancassurers and brokers such as BPCE, Groupama, MAIF, Crédit Agricole, Matmut, Baloise Group, AssurOne and +Simple.
Zelros was recognized by Frost & Sullivan analysts as a leader in the 'AI-based Advanced Insurance Distribution' category.
About the Matmut Group
With more than 4 million clients and 7.6 million insurance contracts under management, the Matmut Group is a major player in the French insurance market. It offers everyone – individuals, professionals, companies, associations – a complete range of personal and property insurance products (car, motorcycle, boat, home, liability, family protection, health, legal protection and assistance) and financial and savings services (car loans, project loans, loan insurance, savings books, life insurance, etc.). The Matmut Group currently has a staff of 6400 employees. SGAM Matmut has achieved a turnover of 2,29 billions of euros in 2020.
Press contacts:
Zelros
Rumeur publique for Zelros
Cédric Landu
cedric.lan@rumeurpublique.fr
Groupe Matmut
Guillaume Buiron
Responsables Relations Presse
02 35 63 70 63