Hackathon – A different way to tackle challenges!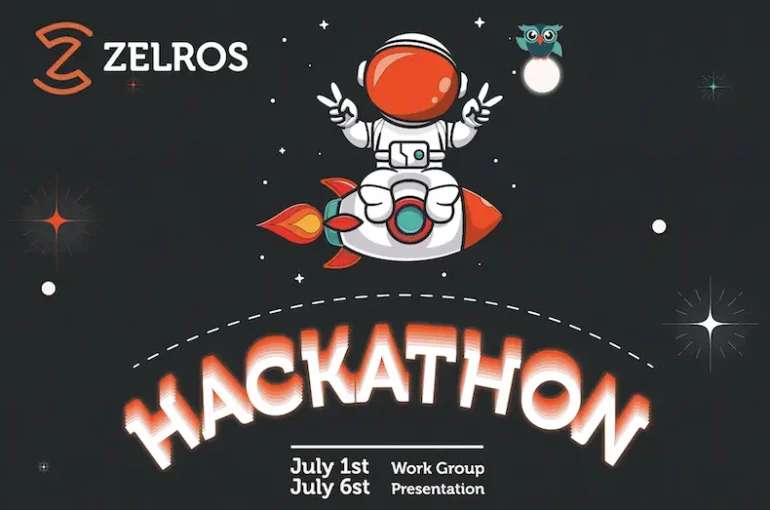 In the words of Stephen Jonson, a renowned Science author and Media Theorist: "if you look at history, innovation doesn't come just from giving people incentives; it comes from creating environments where their ideas can connect." We at Zelros couldn't agree more. That is why we organize the Zelros Hackathon every year.
What is a Hackathon? You may ask. Well, as the name suggests, a hackathon is a combination of the words hack and marathon, perfectly maintaining the programming and tech aspect of the challenge, all the while evoking the spirit of competition that this challenge presents. It is indeed a challenge of ideas aimed at improving Zelros' Insurance Data catalog. It is open to all staff, regardless of their backgrounds and roles in the company. Moreover, it is an occasion for Zelrosians to mingle and work with colleagues from other teams.
This year, we challenged the teams to find use cases and data sources to enrich our Insurance Data Catalog for the North American market. The Insurance Data Catalog (IDC) is a collection of data from multiple trusted sources. With the help of the catalog, Zelros helps marketers and sales agents with personalized recommendations that better suit the needs of insurance customers. Precisely speaking, our Insurance Data Catalog enriches insurers' customer profiles on our platform with 3rd party data from providers with factors such as potential risks, life events, etc.
On Hackathon day, with limited time, each team had their own space to brainstorm on their secret mission. Yes, although it is usually fun, it is also a fiercely competitive activity, with each team aiming to place first. There was also a refreshment station for our hackathon-ers to recharge:)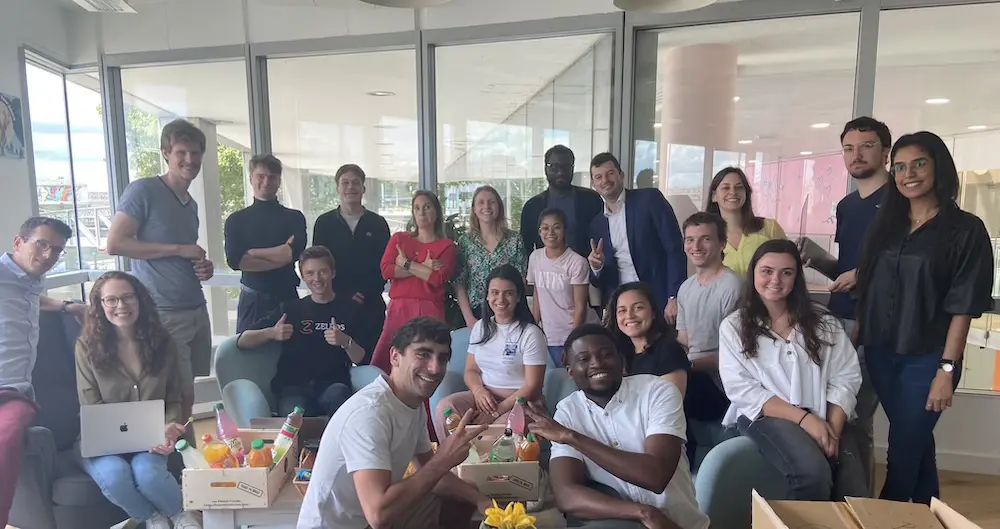 As was expected, some brilliant ideas were born, and even some surprises! For example, the "Data Winners" team used computer vision models to predict floor counts based on building images; this helps evaluate the property as an assessment for property insurance.
We had 3 other teams build a risk assessment barometer based on 3rd party data, each focusing on different risks (e.g. crime rate, road accidents) to give sales agents a clearer view of the life situations of their customers. Another interesting idea was from the "Sixteen Hundred" team, who created data models that predicted the likelihood of power outages or the probability of having no life insurance protection.
Zèlebabies, on the other hand, built a statistical model which predicts the need for Life insurance based on four risk factors. The four factors are the customer's residential address, their belief in climate change, their age, and the number of hot days in a state. All this is based on credible data sources. The winning team showcased the possible data models that help insurers anticipate the inevitable risks of climate change impacting their customers' lives.
Well, no surprise there, as Zèlebabies eventually emerged the winner of the Hackathon! It was tough to choose the winner, but the jury finally chose Zèlebabies' solution as it tackled the devastating effects of climate change head-on (heat waves in this case) both in the US and the rest of the world. It might interest you to know that the winning team comprises only interns, all with different educational backgrounds and nationalities too!
Hear the Zèlebabies explained their ideas and experiences during their hackathon:
From a product standpoint, the results from the different teams are excellent and help us make our Recommendation Engine even more robust. Also, some articles that we think you might find interesting are:
Last but not least! We thank you for spending the time to enjoy the moments we shared in this article. It was fun for us, and we hope you feel the same reading this.
If this article inspires you
Or if this article intrigues you even more