Accelerate your lead conversion process with Generative AI and Compelling Touchpoints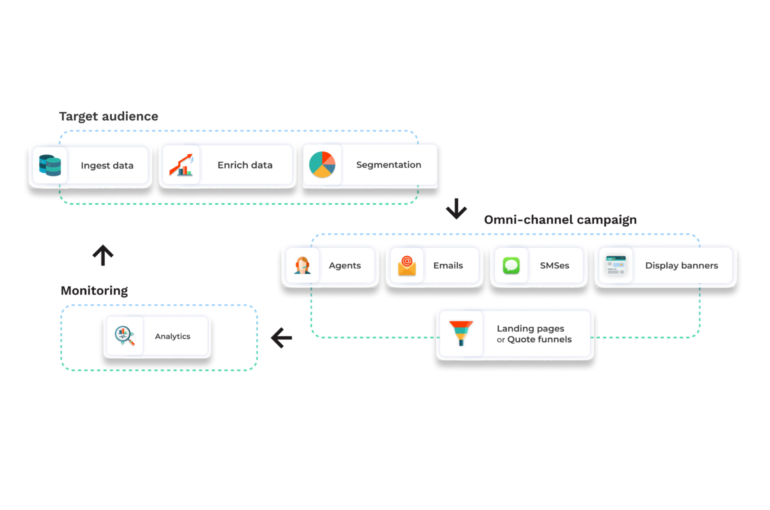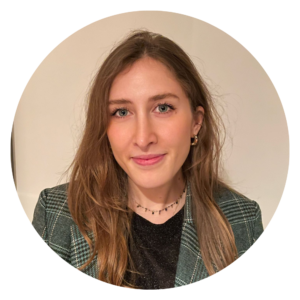 In today's fast-paced digital age, insurance companies are facing intense competition and must continually improve their lead generation strategies to stay ahead of the game. The pressure is on for sales agents, customer service representatives (CSR), and marketing teams to identify which leads are most likely to become customers. However, traditional lead acquisition methods often fall short due to incomplete or inaccurate data, limited time and resources, and inconsistent lead qualification criteria. There are numerous tasks that can be inefficient and time-consuming when it comes to identifying protection gaps and needs of your clients and prospects, as well as offering them the appropriate policy at the appropriate time. As an insurer, how do you distinguish yourself from the competition? How do you enhance the customer experience? Furthermore, how do you equip your sales and marketing teams with the necessary tools?
To cut through the noise and stand out in a crowded market, insurance companies need to create compelling touchpoints that resonate with their target audience. This means embracing cutting-edge technologies and innovative strategies that push competitiveness and challenge the status quo.
Here's how you can build a successful lead acquisition and conversion strategy:
How to Create Personalized Campaigns with Generative AI
One of the most effective ways to create compelling touchpoints is through personalized recommendations with Generative AI. Insurance companies can take advantage of the power of Generative AI to automatically create content such as personalized messaging, next best questions, and policy recommendations through the integration of Open AI to their recommendation engine. This integration allows sales and marketing teams to boost their creativity and productivity by relying on the engine to do the heavy lifting. Smart content generation is based on enriched customer insights to automatically create meaningful and compelling touchpoints with the goal to nudge and convert prospective customers along their buying journey or lifecycle (including renewals). This approach provides an effortless and consistent customer experience.
Automating the customer journey is another way to create compelling touchpoints. By delivering personalized messages and offers at key touchpoints, insurance companies can spin up new campaigns within 15 minutes by creating targeted dynamic landing pages that respond based on customers' intent and signal data to accelerate the lead qualification process. Sales agents and producers can now accelerate the sales process by offloading the heavy-lifting of qualification and prioritizing for their 'in-market' leads. The landing page will automatically respond to the target audience visiting with personalized messaging, next best questions (to capture personal preferences aka Zero-party data), and policy recommendations. This approach shaves time off the sales cycle, whether the campaign goals are for client acquisition, cross-sell, upsell or retention campaigns, and helps decrease acquisition costs while boosting lead conversion performance.
Introducing Zelros: The platform that delivers consistent customer experience through seamless online and agent Interactions
It is essential to keep in mind that personalizing content loses its significance if the audience segmentation is not accurately assessed. Zelros comes in by leveraging smart segmentation based on lifestyle changes, life events, and potential risks, you can tap into untapped populations within your policyholders' base. Zelros recognizes that data is paramount for effective segmentation and offers a range of features to help you enrich your customer insights. With Zelros, you can unlock the full potential of segmentation and gain a deeper understanding of your customers, which in turn allows you to provide tailored content and offers that are truly relevant and valuable to them.
How to enrich your customer insights
To further enrich customer insights, insurance companies can utilize expanded data sources through Zelros Data Marketplace designed for the insurance industry. This provides easy API-driven access to connect with relevant 3rd party data sources to enrich customer profiles. The catalog of data sources includes, among others, risk data, weather data, customer preferences, life events, and more to gain a better understanding of customers and better serve them. Examples of data to leverage include:
Third-party data providers to access demographic and behavioral data about customers,
Data from credit bureaus and other financial institutions to gain insights into customer credit scores, payment histories, and other financial indicators that can be used to inform underwriting and pricing decisions,
Data from public records to gain a more complete picture of customer risk profiles and to inform underwriting and claims management decisions, industry reports
Data from market research firms to gain insights into market trends, competitive dynamics, and emerging risks and opportunities in the insurance industry,
Data from marketing automation platforms and other marketing technology tools to gain insights into customer behavior, preferences, and engagement levels, intent data, and to develop more effective marketing and outreach strategies.
Capturing Zero Party Data can revolutionize the digital experience with ultra-personalized landing pages that improve the customer experience. Insurance companies can easily create and host personalized landing pages and integrate them into their customer journey to capture valuable information through personalized messages and questions. This ultra-personalization can then be leveraged to offer products that truly meet the needs of their clients. This approach maximizes customer retention and helps decrease acquisition costs.
How to optimize your customer journey with continuous real-time monitoring
Optimizing the customer journey with continuous real-time monitoring and improvement is essential to creating compelling touchpoints. After the collection of data, it's important to be able to analyze it through live analytics and performance measurement to measure the impact of sales and marketing engagement strategies. Real-time data analytics dashboards allow insurance companies to see lead performance insights such as views, conversions, and click-through rates from the recommendations served to the customers across channels. The insights enable quick evaluation of campaign performance and the relevance of target audiences and personalization strategies. The data management visualization feature allows you to easily measure the reliability, accuracy, and quality of your data. This provides real-time insights into any data gaps or incomplete customer profiles to identify opportunities for data enrichment.
With continuous data quality improvement, Zelros helps illuminate any data blind spots – ensuring the integrity, quality, and completeness of the data isn't compromising the precision of recommendations over time.
In conclusion, accelerating lead acquisition by creating compelling touchpoints through campaign personalization is a powerful strategy for insurance companies to increase their customer base and improve customer retention. By utilizing personalized recommendations with Generative AI, enriching customer insights with expanded data sources, capturing zero-party data, and optimizing the customer journey with real-time data analytics, insurance companies can offer an effortless and consistent customer experience while decreasing acquisition costs and boosting lead conversion performance. With the help of advanced technologies, insurance companies can stay ahead of the competition and truly help prevent loss and protect what matters most to customers.
To learn more about how Zelros can help you maintain and grow your leadership position in the market, contact us today so we can answer any questions you might have and show you a demo of our platform in action. Get a demo