Why Data and IT Leaders Favor Zelros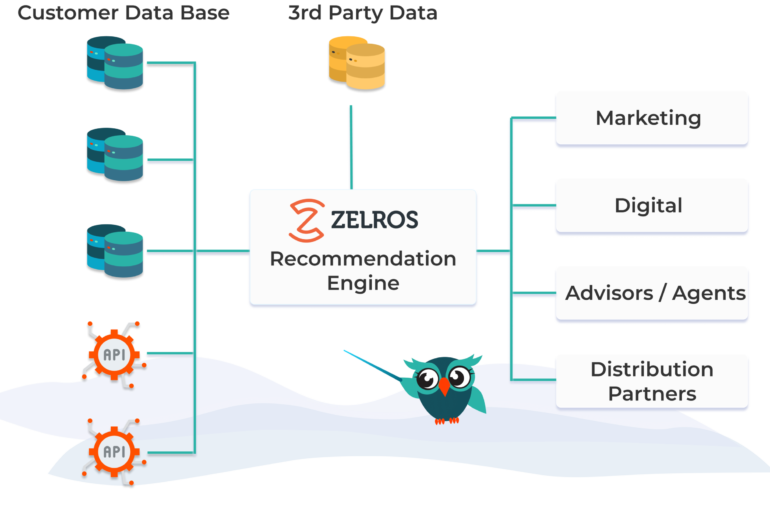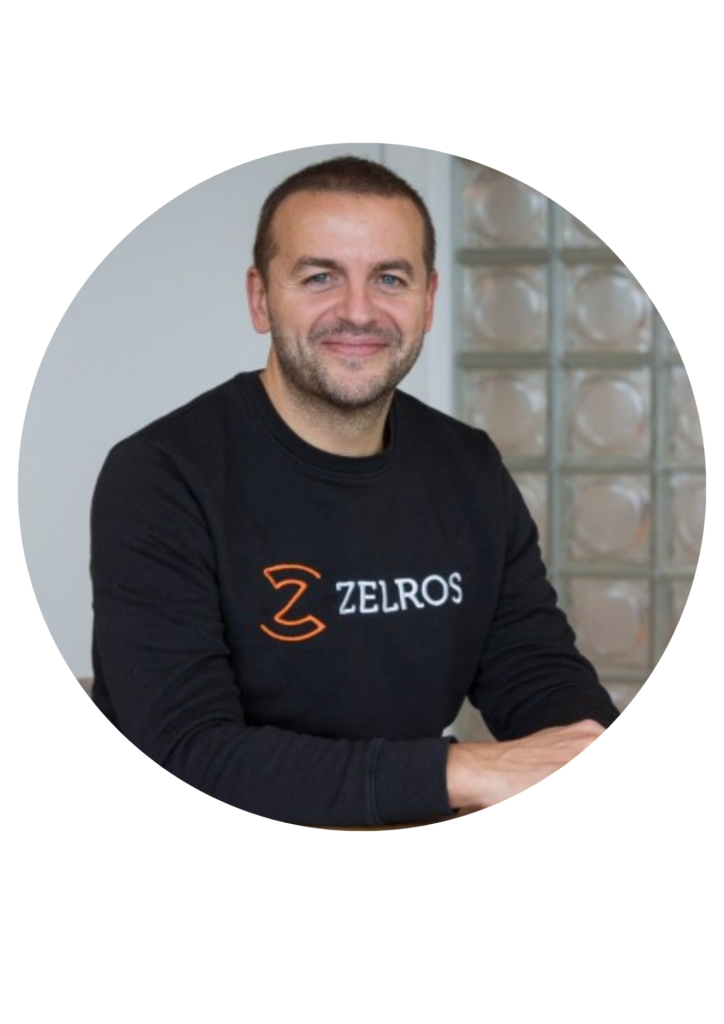 The insurance world would not function without data and IT experts.
Insurers globally have always relied heavily on technology and data to manage risks and provide services to customers. But like most fast changing industries, these professionals are pressured to also make sense of a growing roster of tech solutions and capabilities designed to improve operational efficiency, the customer experience, and systems management.
Cloud, AI, Low code / No code, Data Visualization, IoT, Embedded, you name it. Data and IT leaders are overwhelmed with new technologies and capabilities.
But these leaders don't want to add yet another technology to their already complex data and IT landscape. This is precisely where the value of insurance-specialized, off-the-shelf solutions comes into play: platform capabilities that already do the heavy lifting and can accelerate the ROI of insurers' existing assets. Think of it as an intelligence layer to their tech stack – one that is capable of harnessing the existing investments to extend the value of their current systems. 
The state of Data & IT spend in insurance.
In 2020, the global insurance industry spent approximately $194 billion on its IT. And Gartner forecasts that globally, long-term IT spending in insurance will grow at a CAGR of 6.4% to $271 billion in 2025, driven by IT services and software growing at a CAGR of 7.9% and 11.2%, respectively. That's promising for the industry, at the same time that it demands ongoing rigorous assessments of the value of every IT solution. 
Data is the lifeblood of the insurance industry. That means the quality and availability of data are critical. Insurance companies have invested significant resources in collecting, cleaning, and structuring data. The adoption of data lakes or APIs improved data management and integration across different systems, enabling insurers to have the right foundations to build the future. The use of big data analytics in the insurance industry is rising. Insurance Analytics market size is projected to reach USD 39 billion by 2030, growing at a CAGR of 14.4% as per Straits Research.
How Zelros helps achieve bigger and faster ROI for existing Data and IT assets
This competitive capability is two folds as it relates to two types of major investments made by our clients:
adding insurance prescriptive insights to the core systems of records
operationalize data lakes by bringing prescriptive insights to the last mile
Insurance Data and IT leaders deal with a complex IT landscape they must rationalize and optimize. Many have engagement programs in play to revamp their core functions: Customer Relationship Management, Quote & Underwriting Management, Policy Management, and Claim Management. These programs are typically multi-million dollar and multi-year programs. They are vital investments in building a reliable and secure foundation, and they sustain day-to-day operations leveraging core technologies like Salesforce, Guidewire–bringing automation wherever it is possible.
By leveraging the data collected and stored in these foundational tools, and bringing prescriptive insurance insights, Zelros helps Data and IT leaders achieve bigger and faster ROI. Beyond automation, Zelros' recommendations help customers, agents, customer representatives, and managers make better and more informed decisions–all to better assess their customers needs and to better protect them. 
| | |
| --- | --- |
| Insurance scores & predictions | Algorithmic models specialized to the insurance industry |
| Risk assessment | Warnings and questions to refine customer profile |
| Data from multiple data sources | Connectors to all typical data sources |
| Unstructured data | NLP and Computer vision specialized in the insurance industry |
| Enrichment with third-party data | Built-in insurance data catalog |
| Compliance with AI and Data Privacy regulations | Built-in Responsible and Trustworthy AI framework |
| Consistency of recommendations across all customer touch points | Recommendations surfaced across engagement channels: marketing campaigns, self-care, mobile app, agents, customer service representatives, … |
Table 1 – Off the shelf complementary capabilities to core systems provided by Zelros
Another huge investment from most of our customers has been about building comprehensive data infrastructure to collect, clean, and structure the data they have in their hands. The most advanced have also built on these data meaningful scores and predictions.
But all our clients tell us that they struggle with what we call at Zelros "the last mile": delivering the insights where it matters most, at the point of decision, meaning at any customer touch point. Integrating insights into an existing customer journey while making sure these insights are actionable is the key.
What insurers all too often adopt are complex and costly IT applications that deliver siloed and inconsistent messages to the customer.
Zelros is the fastest and least expensive solution for delivering on the promise of data-driven personalized experiences.
How Zelros helps Data and IT leaders become stronger business partners
Zelros is on a mission to help the insurance industry bridge the protection gap. "From 2000 to 2020, the protection gap doubled, due to global trends in urbanization, digitalization, climate change, and a poor understanding of new risks. The shortfall globally for weather-related risks alone was around $180 billion, a huge deficit leaving the consumer unprotected and out of pocket." – Research from the Swiss Re Institute.
Offering a key component of the tech stack, Zelros helps insurance leaders deliver:
personalization engine
customer & value chain orchestration
predictive analytics
value chain reporting and analysis
Chart 2 – Modern Insurance Functional Architecture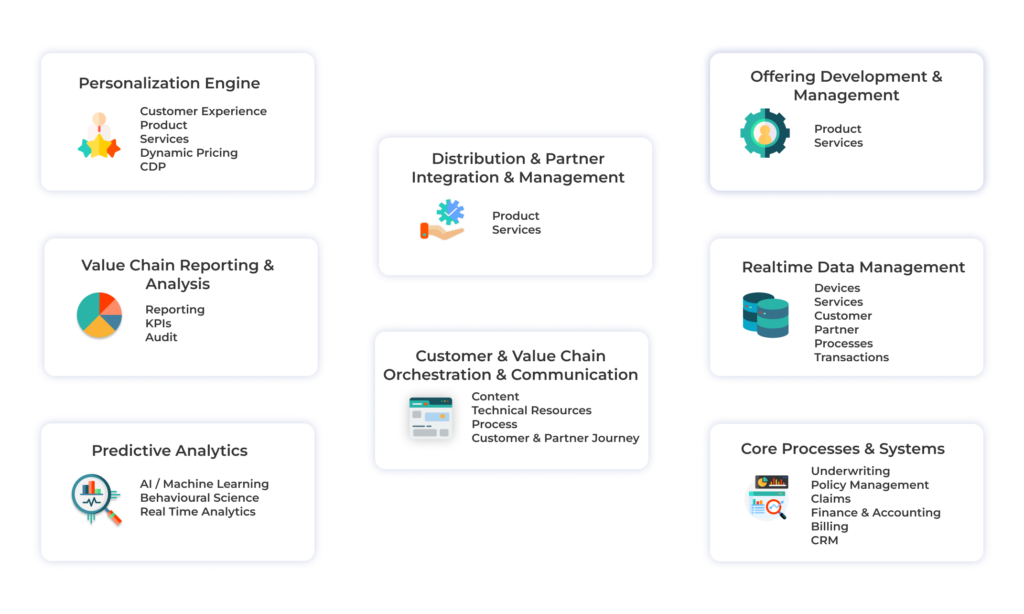 Again, Zelros is not about adding another new technology; we are about bringing more value to consumers by leveraging the latest technologies like Generative AI.
By being 100% insurance specialized, our focus provides our Data and IT partners a low code / no code platform to offer tremendous agility to their business owners. Through Zelros, they can now monitor, steer, and tweak their customer engagement strategy all from their keyboard.
Conclusion
As per Remark's latest Global Consumer Study, "Insurance literacy affects your behaviour. Consumer knowledge clearly, has an impact in practice. At the very minimum, having a better understanding of risk will change purchase behavior: people are more likely to own the right products at the right time."
The challenge is all about educating people away from buying the lowest-priced coverage to buying the best protection. Technology is ready to do that—at scale—in a personalized and meaningful way. We are happy and lucky to partner with Data and IT leaders who share and embrace this vision.
If you want to explore how Zelros can collaborate with your teams, don't hesitate to book a demo.