5 tips to choose a powerful OCR software in 2021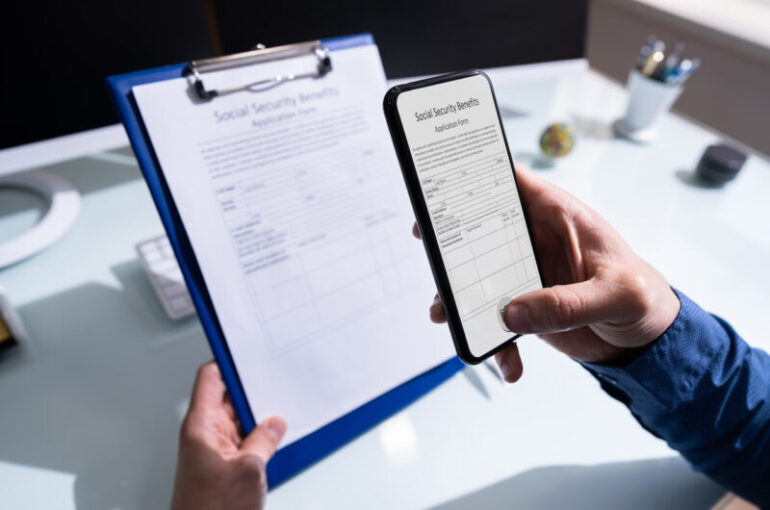 Remind me again, what's OCR (Optical Character Recognition)?
"Optical Character Recognition, technology that analyse characters in an image of text and transform it in digital text"
OCR is the acronym for Optical Character Recognition. Originally, OCR is a technique which, based on an optical process, allows a computer system to automatically read and store typed, printed or handwritten text without having to retype it.
Nowadays, OCR softwares are flourishing, covering more and more use cases: recognition of the document type, extraction of key information or detection of fraudulent documents.
Today, OCR software is key to improve the customer experience in industries that are document intensive, like financial services.
How to choose a good OCR?
While there were only a few solution providers 10 years ago, recent progresses in AI and Computer Vision enabled a new generation of software to appear. OCR software is well-known as a simple extraction from documents. All big techs have an OCR toolkit for developers like Google Document AI, IBM Watson or Microsoft Azure just to name a few. Nevertheless, new players have emerged to deliver additional advanced features on top of this well-known technology. Some start-ups, experts in advanced AI, leverage OCR and deep learning to create very powerful tools to fully automate document management processes.
Here are the 5 key dimensions to help you pick the right OCR software.
Fitting your industry. Many types of documents exist, bank documents, insurance documents, law documents, invoice documents and more. A good OCR software needs to be first and foremost efficient for the documents you process in your industry. 
Embedding good performances. A good OCR software has to be efficient in processing all the documents you need. The three top metrics to evaluate the performance of an OCR software: the character recognition (i.e. % of accurate reading of each character), the field recognition (i.e. % of accurate reading of all the characters in a field) and the document automation rate (i.e. the % of accurate reading of all the relevant fields in the document). Horizontal OCR toolkits provided are usually good only on the first metric. 
Offering an easy integration. API is the best way to fit into your IT environment. It connects to your code in an efficient and easy way. The API needs to be fit for volume and enable parallelization of operation so that it can be used on high concurrent volume.  
Human review of documents. To overview the flow of documents analyzed, you need a user interface to make sure that the automated extraction of data is correct. It has to enable a feedback loop with people focussing on complex cases to accept or reject the automated analysis. In addition, it has to offer monitoring features.
Providing excellent customer service. To reach a good automation rate, continuous improvement is key. It will enable the software to fit your needs and adapt to your context. Before signing up with an OCR software, be sure that, if needed, customer success teams will be able to help you in an efficient and quick way.
What are the top OCR software?
Here are the best OCR software that are likely to match the most of your expectations.
1. Zelros
Definitely the best OCR software that you could find for the insurance industry. Zelros uses other techniques that improve their OCR, on top of  their documents recognition technology. It focuses mostly on insurance documents, even if some of the documents cross themes and can be reused for other sectors. Zelros has very good performances for structured and unstructured documents and above all handwritten documents. They propose their technologies through an API but also through a highly performant easy-to-use document management portal.  
2. Paperbox
Paperbox is a Belgian OCR software provider that has a nice interface to handle documents management. It proposes several insurance documents but not all the necessary ones. They also propose document recognition and handwritten extraction.
paperbox – video presentation – video product ocr
3. Nanonets
Nanonets is a good OCR software. The main qualities are the upload that is quite easy to do and also the performances. What is a little bit disappointing is the amount of documents proposed by Nanonets. They offer only five insurance industry specific documents and they do not include worldwide templates. They offer only generic documents that could work for any sector.
4. Itesoft
A key strength of Itesoft is the fraud detection. Itesoft is present in different sectors but above all in insurance and banking. They propose different kinds of documents classified by theme: subscription, claims and others. Their performances are however close to the simple OCR software without any advanced AI implemented.
5. Sagacify (Skiwz)
Sagacify has a specific product called Skwiz, an OCR software. The only insurance specific document they have available is the accident report. They provide easy integration at no cost. They also offer a nice after-sale support which is really interesting in case of new needs. 
product article – real product => Skwiz (no videos)
To conclude, here's our comparison of some players. Several criteria have to be taken into consideration: your industry, performances, integration, monitoring & document management, and customer service. Different companies worked a lot with different technologies such as computer vision or deep learning for example to enable you to fully automate your document processing.