Leocare & Zelros, a partnership built to simplify user and customer experience.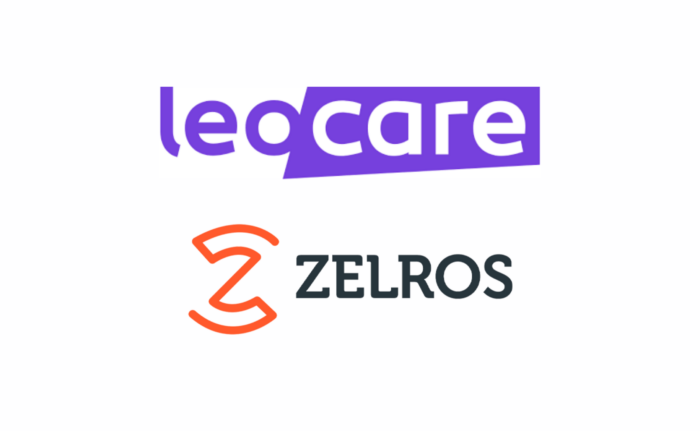 Leocare takes another step ahead of its sector! The 1st neo-insurance multiservice announced today a partnership with Zelros, a recognized specialist in Artificial Intelligence for insurance. By adopting the Zelros solution, Leocare automates and simplifies even more its internal processes. This time-saving solution will be used to offer customers a unique personalized experience, perfectly suited to their needs.
Insurer's delay in the race for digital transformation
While digital transformation has been underway for several years in many sectors of the economy, insurers are clearly lagging behind, both in terms of offerings and access to services and customer experience. Paperwork, opacity, cumbersome procedures… There is a real gap between the existing models and the new consumption patterns. This situation is even more true in France than in other countries. In fact, as the fifth largest insurance market in the world (after the United States, the United Kingdom, Japan and China), France recorded only a smaller proportion of online property and casualty(P&C)1 insurance subscriptions in 2018.
This delay is even more damaging as insurers are facing a particularly significant image deficit. According to a 2020 survey, 1 in 2 French people do not trust their insurer2. This bad press prevents insurers from building customer loyalty and recruiting new talent.
Consumers in demand for digital solutions
Insurance companies have a real market to conquer in the digital world. Whether it's to take out a contract, modify it, request a certificate, declare a claim or follow the progress of a claim, consumers are increasingly adopting digital solutions to the detriment of visiting an agency. A trend accentuated by the Covid-19 pandemic and successive quarantines.
Insurees are keen to manage their digital services remotely and independently 3. Simplicity, flexibility and immediacy are the priorities today.
In response, Leocare wanted to go even further, even faster, by automating all the processes involved in taking out a car insurance policy. The objective: to reduce the time needed to manage data in order to simplify and improve the life of policyholders.
 1 « Retard des assureurs traditionnels dans la course à la transformation digitale », article LeComparateurAssurance.com (2018)
 2   Source : Customer Report 2020
 3 « Comment le confinement a accéléré la digitalisation des assurances », article Magazine SFAM (2020)
A partnership for an enhanced customer experience
To achieve this, Leocare has partnered with a specialized data automation solution: Zelros' Documents API solution. Thanks to this solution, more than 50,000 documents related to the purchase of a car insurance policy (vehicle registration document, driver's license, statement of information, etc.) will be processed automatically every month. This will simplify the advisor's experience and make the insured's experience more fluid! By automating the reading, analysis and extraction of key document fields, the Zelros solution relieves Leocare agents of time-consuming, low-value-added tasks so that they can focus on customer relations. Estimated time savings for Leocare agents: 50% on management time.
Alexandra Dadian, Head of Product at Leocare, explains: "Previously, we manually verified all of the information related to the purchase of car insurance. With Zelros, we are now able to automate more than 50,000 documents per month, saving our advisors time and allowing them to focus more on our customers by providing a better experience."
Paul-Henri Chabrol, Chief Product and Customer Officer of Zelros, concludes: "Zelros is dedicated to developing intelligent technologies to help insurers implement modern, efficient processes that optimize their service offerings. Our goal is to provide industry players with solutions that improve the daily lives of their employees and the satisfaction of their policyholders. Both expect simplified, accessible, flexible and paperless processes. We are therefore delighted to be able to participate in Leocare's innovations, which are shaking up its market to meet the expectations of today's consumers."
About Zelros
Zelros develops the first intelligent software dedicated to the insurance distribution of tomorrow. It enables insurance companies to be proactive in offering their customers a smooth and personalized experience, whether on digital or physical channels. Zelros solutions are used daily by European insurers, mutuals, bancassurers and brokers such as BPCE, Groupama, MAIF, Crédit Agricole, Matmut, Baloise Group, AssurOne and +Simple.
Zelros was recognized by Frost & Sullivan analysts as a leader in the 'AI-based Advanced Insurance Distribution' category
https://live-zelrosnew.pantheonsite.io/
About Leocare:
Founded in 2017 by two digital transformation specialists, Christophe Dandois and Noureddine Bekrar, Leocare is the first neo-insurance multiservice – home, car, motorcycle and smartphone – 100% mobile. Aware that the products offered by insurers no longer correspond to the lifestyle of the French, the Leocare mobile application offers them innovative insurance coverage and services that are perfectly adapted to every moment of their lives, thanks in particular to real-time technology AND a permanent dialogue.