War on Data, AI and Talent – How these trends are shaping the future of insurance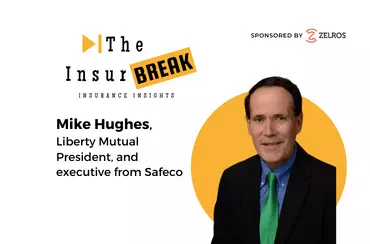 In this episode, hear from Mike Hughes, former President and executive at Liberty Mutual, Safeco, State Farm and The Hartford. Hughes brings 45+ years in Insurance, he began his career in The Harford Insurance Group as an underwriter, he later became President of The Harford ARP division. He went on to be a top executive across some of North America's largest insurance providers.
Hughes shares insights and wisdom from his deep insurance expertise on the current war on data and analytics, AI, talent, climate change and its impact — and great wisdom on key leadership principles.