How AI Is Moving Distribution Forward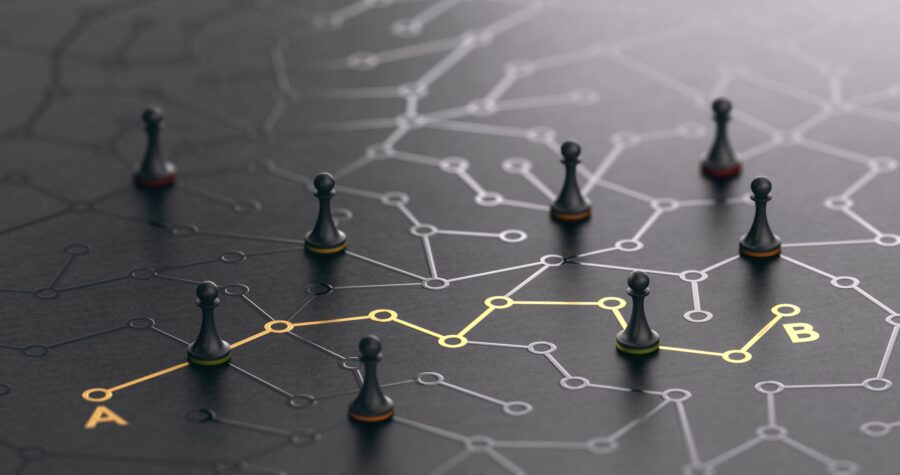 This article was originally published on Insurance Thought Leadership
While artificial intelligence can improve almost all of the insurance value chain, most insurers are still not leveraging AI at its full capacity.
Adopting AI and implementing hyper-automated systems can help insurance distribution, in particular, become more efficient, accurate and secure — a benefit that both companies and the end consumer will see. From improving risk analysis and fraud detection to providing more sophisticated pricing and better customer insights for faster, more personalized customer advice and services, there are many ways in which AI helps move insurance distribution forward.
Improving operational efficiency
With today's low interest rates, insurers can no longer depend on the financial earnings of their assets and need to find new margins in their operating models. They have more pressure to increase revenues while cutting overall operational costs.
Deploying AI to everyday back-office processes can reduce the number of manual tasks insurers face, freeing them to spend more time on tasks that support their bottom line. Insurers are able to get more done in less time and often with improved accuracy.
Enhancing insurance distribution
According to McKinsey, 80% of value driven by advanced AI in insurance will come from marketing and sales alone (versus only 10% from better risk management and 3% from gains in operational efficiency). Today, insurers face several distribution challenges — moving from physical to remote and hybrid sales networks, learning how to strike the balance between technology and human sales, adjusting multi-channel and omnichannel sales, etc.
AI can enable a more fluid and personalized experience for customers from initial lead prioritization through needs analysis and advice, to automated underwriting. Additionally, integrated computer vision technology automates the underwriting process while detecting fraudulent documents, which drastically reduces the policy underwriting time for the policyholder and the operation costs for the carrier — a benefit for both parties.
See also: Stop Being Scared of Artificial Intelligence
Providing a better customer experience
By creating consumer-specific predictive models, AI helps policy providers enrich their recommendations to both potential and current policyholders, resulting in better synchronization between needs and offers, and superior service across the entire sales chain.
For example, speech recognition combined with natural language understanding can interpret essential information from customer inquiries in real time. The AI can then provide contextualized and transparent recommendations for both advisers and agents. The result? Advisers and agents can act faster and more accurately, increasing the number of cross-sell opportunities and the win ratio of quotes.
A look ahead
AI will play into several trends that the industry will start to see unfold in the next five years.
Insurance products and service offerings will become more and more complex
As consumers' needs continue to develop, so will the products and services required to address them. Five years from now, insurers will offer more complex services and, in turn, will need to be able to better explain these offerings to policyholders. This is where AI technology will be vital. AI will help guide advisers, agents or self-care portals in recommending the most relevant products for each individual. We will also see more embedded insurance offerings, with AI helping to pick and pair the consumer's best options.
Insurance companies will feel the threat of Big Tech
In five years, the insurance business will be even more intermediated through digital platforms and marketplaces. The list of examples is already growing — Airbnb offers renter insurance, Amazon is offering delivery guarantees, Booking.com proposes travelers' insurance. 
As insurers continue to compete with Big Tech, they need to match the competition's standards by offering immediate, simple and adaptive policies with AI. Without full process automation on key distribution activities, traditional insurers will struggle to exist in this tech-focused ecosystem and will be challenged by full-digital players.
The industries where the competition is stronger and the insurers are more primed for innovation include personal lines of insurance such as auto, property and casualty and health insurance. In the future, we will need to see these industries take off with artificial intelligence to stay in the game.
See also: Pressure to Innovate Shifts Priorities
At Zelros, we believe that AI-enabled solutions will empower insurance players to keep up with the rising expectations of their customers. AI will give them the acceleration needed to have the real-time experience that everyone now expects when engaging with a brand.