MAIF expands partnership with Zelros to leverage AI for agent effectiveness to drive better customer experience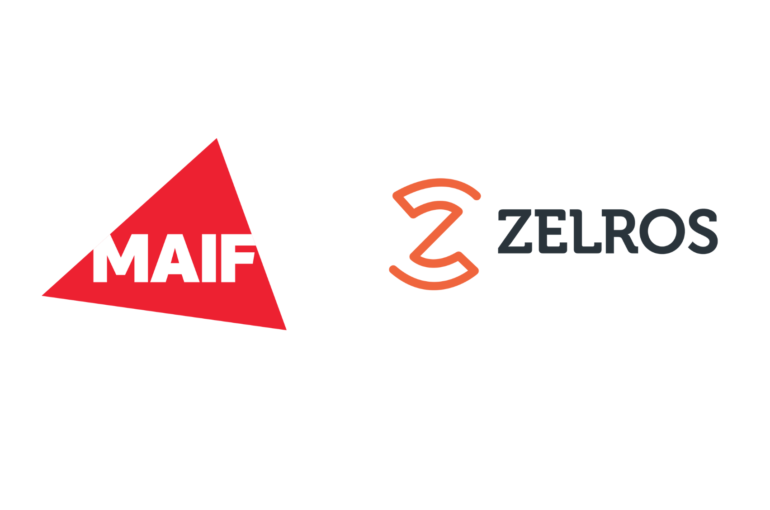 A partnership aimed to improve customer satisfaction and retention by taking advantage of modern innovations.
(26/01, 8am EST), NEW YORK AND PARIS. In a continuous effort to improve the effectiveness of advisors and the satisfaction of its members, MAIF has expanded upon its collaboration with Zelros, an artificial intelligence (AI) solution specialized in customer relations. Through the evolution of this partnership, MAIF and Zelros wish to explore all the possibilities offered by AI in order to simplify the process for advisors while improving the quality of advice given to its members.
In 2021, 78% of consumers said that interactions combining AI and humans are more satisfying than human-only interactions. This sentiment is shared by telecommunicators, 78% of whom believe that using AI-based solutions generates a positive impact on their organization (Harvard Business Review and American Stress Institute 2017).
This partnership with Zelros anchors MAIF's position as an actor of an ethical and progressive AI at the service of the relationship with its members.
"The various experiments have confirmed our interest in using artificial intelligence to support our advisors and managers. This gain offered by specialized assistants allows us to be even more dedicated to the personalized support of our members, in their life projects as well as during a claim. With this large-scale deployment, MAIF is taking a further step towards being ever more attentive to the experience of its members." – Christine Mathé-Cathala, Deputy General Manager of MAIF in charge of Member Relations
Innovation, tested and approved!
Partners since 2017, MAIF and Zelros are extending their collaboration to take advantage of all the possibilities offered by intelligent assistance. The tool in its full version, tested by a panel of advisors in 2021, allows it to suggest tailor-made advice and personalized products. One of the first use cases implemented by this tool was in regards to electric vehicle insurance.
This partnership has demonstrated the importance of helping advisors deliver more personalized recommendations to members, adapted to their needs in life. The tool has already been deployed to all employees within the MAIF sales network.
"We are fortunate to have built the first versions of our recommendation engine with the MAIF teams. We have been guided by the No. 1 in Customer Relations in France for the 18th consecutive year. These 5 years of collaboration have truly forged our vision and our ambition: to help the insurance industry better protect their customers in an increasingly risky world. We are proud to continue this collaboration in the form of this partnership, which will enable us to innovate even more strongly and further for the benefit of all Maif's members." – Damien Philippon, COO and Co-Founder of Zelros
About MAIF
MAIF is the 6th largest automobile insurer and the leading insurer in the association sector. It covers the needs of more than 4 million members (property insurance, personal protection, health, assistance, savings, credit, etc.) with a turnover of more than 3.9 billion euros in 2021. Regularly praised for its customer relations, MAIF became a company with a mission in 2020, whose raison d'être is to pay sincere attention to others and to the world, and to place it at the heart of each of its commitments and actions.
More information on: www.entreprise.maif.fr
About Zelros
Zelros is a pioneer and award-winning InsurTech. Its recommendation engine solution is transforming insurance distribution by enabling a unique customer and agent experience through hyper-personalized insurance recommendations across channels. Zelros is trusted by some of the world's largest insurance companies, including BPCE Group, Crédit Agricole, Groupama, MAIF, Matmut, Baloise Group, AssurOne and Simpego to help them stay competitive, boost client acquisition and cross-sell revenue, and adhere to Responsible AI governance. Zelros is headquartered in Paris, France with offices in Canada.
More information on: www.zelros.com