Data insights and a humanized experience for better personal risk management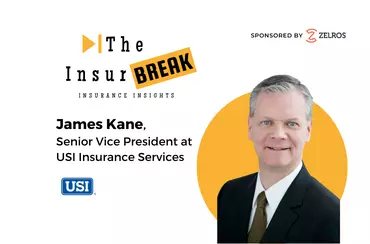 Listen to the Insurbreak podcast on:
James Kane is the senior vice president of USI Insurance services and former president of HUB international for personal lines.
Listen in to this episode to learn about the great life stories of James around personal insurance risk management principles, the impact of the exponential acceleration of AI technology and, how insurance companies need to pivot their marketing strategies as insurance buyer habits and behaviors are changing drastically in the digital world combining  human-first approach and data analytics.
Here's the topic that will be tackled in this podcast:
James' role and responsibilities at USI Insurance services  as well as his former position  as president at  HUB International.
How does « Risk assessment » and « impact » resonate with his experiences.
Personal risk management principles in taught in numerous courses.
How people should be thinking about the rise of natural disasters and the impact of climate change in the context of their insurance coverage.
The shift of conversation with clients from focusing on agents to client experience.
The future of embedded insurance and what it implies for the industry.
How can AI technology can support the change in buying habits and the renewed focus on customer experience and personalization.
How AI help with gathering data and making sense of data to better understand the insurance buyer. Does knowing your customer better change the budget allocation of insurance companies?
In the context of hiring, what are the challenges when attracting and retaining the new generation of talent.