Customer experiences that make or break your insurance business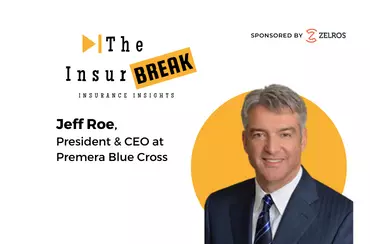 Jeff Roe has been CEO at Premera Blue Cross for 24 years. Prior to Premera Blue Cross, Jeff served as a president at Safeco, then served as president and CEO of LifeWise health plan of Washington. Premier Blue Cross is the largest health plan insurance provider in the pacific northwest, serving more than two million people.
How did Jeff Roe turn around a business unit that was bleeding money to a profitable division at Premera Blue Cross.
Which key processes and tech improvement allowed Premera Blue Cross to reach a growth rate of 60%
How can customer experience can be better served through communication, transparency, and simplicity.
How technology is now core and essential to the success of insurance businesses.