Zelros: Celebrating 2021 Growth from Every Angle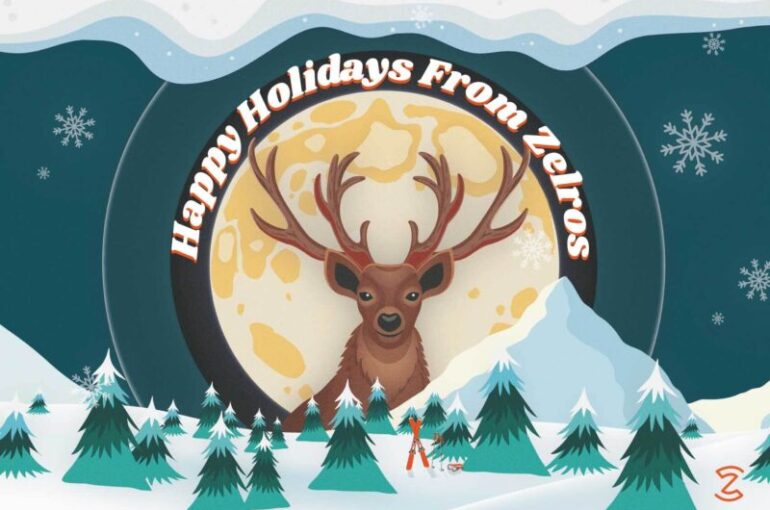 At Zelros, we're reflecting back on a remarkable 2021. When my partners and I raised our first round of funding only three years ago, we could not have foreseen that we'd experience this level of growth across our Zelros workforce, industry partnerships, and global customer acquisitions. Needless to say, we're excited for what's to come in 2022 and beyond!
We take this moment to celebrate the highlights of 2021. We credit this year's success to our incredibly innovative global Zelros team, our powerful industry partnerships, and an expanding customer base that trusts us with their growth and future sustainability. What's most exciting to us is what this industry recognition and insurer endorsement means at its core: Zelros is bringing to life powerful AI solutions capable of revolutionizing the industry for insurers and their customers. That charges us up.
Here's a quick look at the best of 2021.
An early infusion of funding
Zelros announced the successful close of an $11 Million Series A financing round, bringing the company's total funding to date to $16.5 million. Silicon Valley-based BGV led the round with new participation from ISAI Cap Venture and Plug and Play. Historical investors Hi inov, 42CAP, and astorya.vc also participated in the round. This 2021 jump start helped us accelerate international Zelros expansions across Europe, and North America.
Exceptional teams and global expansion
In 2021 alone, we onboarded about 35 new Zelrosians, across 10 different nationalities over 5 countries and 2 time zones. Today, we are about 60 employees, strong. We appointed Paul-Henri Chabrol to take on the role of VP product & customer success, Frédéric Braut, VP sales and alliances EMEA.  
Zelros opened its North American headquarters in Montreal, Quebec with the relocation of Co-Founder and COO, Damien Philippon from Paris–in direct response to increased demand in North America and our growth across Europe. We then appointed a new U.S.-based Board of Director Skip Glass, Chief Marketing Officer Linh Ho, and Strategic Alliances Director Ann Musgrave. This strategic move will prepare us to ramp up as we head towards the next milestones of our business.
An exploding global customer community
Along with a host of new clients gained in 2021, Zelros added HDI, Crédit Agricole, Cardif, Baloise, and Simpego to help them simplify the daily work of their agents and collaborators, automate and streamline their internal processes, and offer their customers an overall improved customer experience. 2021 has also been the opportunity to strengthen relationships with our existing customers over the long term: we held our first Customer Advisory Board, increased our customer commitments to multi-year partnerships and new 7-digit deal sizes. We couldn't be more proud and honored to serve our customers.
Two major product releases
Zelros rolled out two significant product releases in 2021–Bossa Nova and Cinnamon Roll. Among other innovations, the Bossa Nova release introduced a new Insurance Data Catalog providing insurers with external, third party, and open data to help their account teams understand their customers better, create empathy, and adapt policy offers for a far more personalized and proactive experience.
The Cinnamon Roll boosts insurers' ability to proactively acquire, retain, and cross-sell to customers, in that insurers can now augment their digital and offline customer experiences 10x faster using AI-enabled 360 life event insights, product propensity, and real-time intent data.
A new technology partnership with Guidewire, the leading P&C SaaS platform
The leading P&C SaaS platform. Zelros joined the Guidewire PartnerConnect platform ecosystem to offer deeper personalization for insurers across channels.
A pivotal Capgemini-Zelros partnership
Zelros and Capgemini partnered in 2021 to bring to the insurance industry the same caliber of tech transformation and customer experience innovations that other industries have already adopted. It's a symbiotic alliance: Zelros is a pioneer in AI for the insurtech market and Capgemini is a leader in digital transformation, especially in the insurance and financial sectors where they are accelerating digital transformation for their customers. Our alliance strengthens our collaborative go-to-market adoption opportunities.
Zelros received the Frost & Sullivan Award
Our entire company and growing partnership ecosystem celebrated this one with us. Based on its recent analysis of the European market for AI-based advanced insurance distribution platforms, Frost & Sullivan recognized Zelros with the 2021 European Technology Innovation Leadership Award for its InsurTech platform.
We are rounding out 2021 with much to celebrate. We thank our amazing clients who have committed to transforming the way they care for and serve their customer communities everywhere. And we thank our growing global partners, Capgemini, Guidewire, Salesforce, Microsoft among others who have joined our mission to transform the insurance industry and help all citizens to gain more clarity and efficiency to obtain policies.
From our Zelros family to yours: Here's to a safe, healthy, and joy-filled holiday season with friends and family! We look forward to seeing you in 2022!
To connect with Zelros, see a demo, and learn how we can help you grow your business in 2022 and beyond, contact us today.