Zelros Continues to Reimagine the World of Insurance With its New Cinnamon Roll Release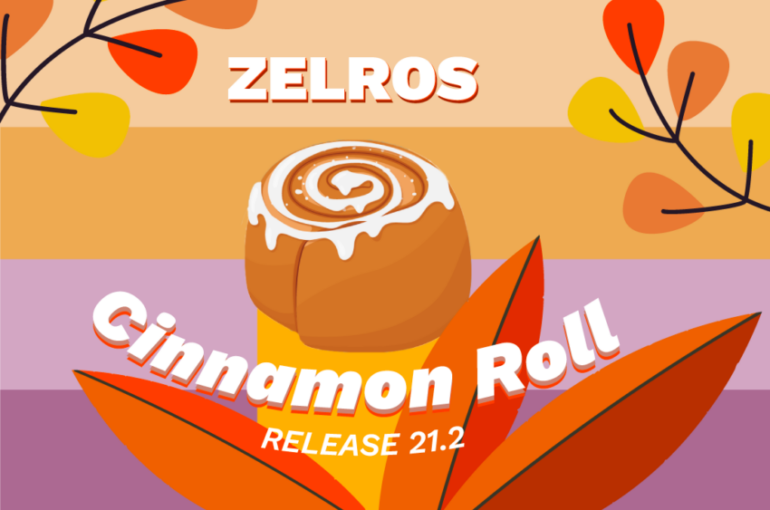 With its New Solution Release Zelros Boosts Insurers Ability to Proactively Acquire, Retain, and Cross-Sell to Customers. Insurers Can Now Augment Their Digital and Offline Customer Experiences 10x Faster Using Trusted AI Enabled 360 Life Event Insights, Product Propensity, and Real-Time Intent Data.
Zelros today announced a new release for its insurance specialized AI business platform. Now, it's even easier for insurers to deploy and begin accelerating their customer cross-selling and retention efforts–while using AI at scale more responsibly. From the customer's perspective, Zelros also helps the end client gain transparency into what they are buying and to understand why certain policies are a better fit for them.
The Cinnamon Roll release uses algorithms to automatically discover correlations between products, and then makes suggestions based on 360 customer life event insights–even specific retention scenarios by leveraging data coming from Zelros' 3rd party data partners. This new release accelerates deployment by 10x, requiring minimal IT resources.
The Cinnamon Roll release ensures that AI is used responsibly and in full compliance with the regulations by open sourcing the AI monitoring report built into the product. Teams can now quickly detect drifts or inconsistencies in the data used and take corrective measures. A feature that differentiates Zelros from others.
The world of insurance is changing fast and data-rich insights are helping to lead these improvements. Every policyholder should be able to benefit from these advancements to be better protected. However, the cost of lost loyalty due to poor customer experience globally is worth $470B in premiums. Insurers that are in the midst of accelerating digital transformation to ensure they serve customers with better data, insights, and proactive next best actions will be the ones to watch. Zelros' new product release can help them accelerate their transformation at a fraction of the cost of a CRM.
---
Elevates insurers' digital experiences with personalized suggestions
Zelros' new product displays (in the insurer's portal) are aimed at boosting customer engagement on digital channels and increasing acquisition and conversion rates across the digital buying journey. The recommendations are served to the users in a timely, contextual, and personalized way. Over time, these data insights help marketing and sales teams learn more about their users' behaviors, lifestyle and purchasing patterns to better serve them because they can more accurately anticipate their users' needs. Zelros provides an easy-to-integrate, ready-to-use banner to deliver personalized messages and customize the customer.
Enriches Insurance data and insights with 3rd party data
The new Insurance Data CatalogTM provides access to industry third-party data–helping insurers be even more relevant and hyper-local when interacting with customers. This capability provides simple access to key external insights from Open Data and a curated list of data providers on a fully GDPR-compliant data process. Examples of new 3rd party data insights include statistical data (crime rates, vandalism), real-time analytics (weather, climate risks), and buyer intent data. It's a valuable, holistic view of the customer–and relevant external factors–that can help inform policy offerings.
Enables cross-sell activities
New Next Best Actions capabilities increase cross-sell by helping advisors recommend several policy alternatives for the same customer need. With access to a predefined, logical bundle of products, advisors will know which products to advise next, saving them time and increasing their accuracy as the AI learns. Zelros algorithms automatically discover correlations between products and will suggest cross-selling activities. Advanced Next Best Actions are configured in the Zelros console through a catalog that provides optimal protection scenarios for each situation.
Supporting retention activities with personalized warnings
The Zelros Advisor App already offers intelligent selling points and life events, and now provides business warnings to the advisor. This feature offers limitless configuration capabilities and leverages all kinds of data. For example, it can trigger retention warnings when a specific churn behaviour is identified. It can also recommend advisor-specific actions to improve customer knowledge when important customer data are missing, such as the family structure or assets of a household. When these risk alerts are reported to the advisor, the platform recommends key actions to make sure the risk is handled properly for a far more customized and personalized customer experience.
Responsible AI with better monitoring
This feature assesses the quality of the model's performance over time by actively following predictions in production. System administrators can access measurable insights and export a monitoring report with general statistics on predictions, input, output data audit information, and carbon footprint estimations. As well, to accelerate the industry shift toward responsible use of AI  in production, we've open-sourced our library that measures drift in models. 
Watch the replay of the Cinnamon Roll Release here
---
Zelros's platform manages, retains, and scales up insurance sales while automating self-growth assessments for agents. It empowers insurance companies to achieve goals faster and at scale with existing resources. The company currently caters to customers across the industry, including insurers, banks, brokers, and reinsurers. With the pandemic prompting the adoption of remote capabilities, the platform is poised for wider adoption.
To learn more about how this newest Zelros Cinnamon Roll release will help you drive greater sales volume, schedule a demo with us.