Summer is coming, time for Bossa Nova!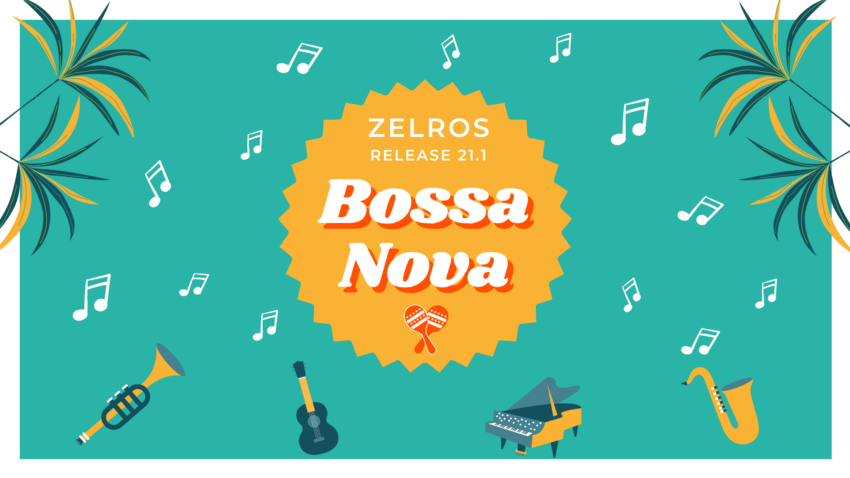 Did you know that new innovations in the Zelros Platform are in preparation for the next big 21.1 Bossa Nova release? In order to maximize your ROI, check out the new features and evolutions that will be available on July 5th, 2021 to supercharge your business.
Enriched and more personalized advice on all digital channels
According to the latest Capgemini World Insurance Report 2021, more than 40% of the agents/brokers say they can't consistently meet policyholders' expectations in terms of convenience and response time.
The Zelros Platform has been deployed over multiple insurers and bancassurers in Europe with the flagship feature Advisor App, helping the insurance advisors and agents boost their productivity and become proactive top gun sellers.
Indeed, new needs have emerged and innovative insurance players need to go one step further by tackling the rise of the digital generation and customers' high expectations. Behaviors evolve in a changing world where economic, health or climate crises require companies to adapt accordingly.
Today, empathy, personalization, accessibility, online transformation are the main company concerns.
We are now introducing the new Discovery & Advice API feature, bringing our distribution unique value to digital and human assisted channels and delivering a stellar customer experience.
You will be able to activate online sales recommendations everywhere, combining selected life events, selling points and questions to create business opportunities and convert them into online sales.
Customer knowledge is also key for tackling these new challenges. Zelros Platform already leverages your first party data by analyzing them in real time and providing sharp AI models.
In this release, we go one step further towards data enrichment using new personalization capabilities. We are introducing a brand new Insurance Data Catalog which will provide external data including 3rd party data and open data to improve customer knowledge.
This will help your teams know customers better, create empathy and adapt policy offers with a more personalized and proactive experience.
The data enrichment services allow you to know your customer at a whole new level.
Better compliance and increased trust for policyholders
Zelros has successfully been using robust machine learning models for various frontrunner customers, helping maximize distribution channel value. Data protection and GDPR regulations introduce many challenges with the aim to promote a more transparent and trustworthy AI. At Zelros, we are committed to address these challenges and for this purpose, we are adding new Responsible AI capabilities to the platform.
Zelros has always been a pioneer in the domain of responsible AI. We open sourced an Ethical & Fairness report more than two years, enabling insurers to control and validate the models, detailing the AI algorithm in terms of processing, input data, and other statistical metrics. We are now going further, adding a new protected group's component, where you can define a set of attributes that requires special treatment for non-discrimination analysis. These statistical metrics will be included in the report.
Monitoring the health of models in production is a shared concern for our customers and for us. To build trust in AI, we need to provide the tools to understand the AI outcomes and to avoid the model to serve "bad-predictions". We are introducing a new Consistent AI feature, that measures and alerts in case of low certainty on an individual prediction. The more certain we are of expected conditions at the time of prediction, the more we will trust that prediction. We now do real-time warnings, which would give the option to take action on any individual prediction as soon as it occurs.
Facilitated AI deployment in your organization
Zelros enables the insurance industry to use AI at scale to boost distribution.There is no AI without secure data processing, and customers need to have the highest control and security on the data they handle. On top of the historical full cloud offer, Zelros now supports hybrid deployment of its technology.
The hybrid model enables the best of both worlds between on premise and cloud. Key data processing activities like data ingestion and model training can be performed on your infrastructure through our lightweight on premise component. It can be deployed on dedicated VMs, Bare Metal servers or cloud (private or public). 
Customers will benefit from the power of Zelros cloud (hosted on Microsoft Azure) for the rest of the platform, including model monitoring and continuous improvement.
Just contact us if you have any questions or if you want to have an exclusive sneak preview of the Bossa Nova release by our team. And register to our Launching Webinar on July 8th, 3pm CET!