Zelros Raises $11 Million in Series A Funding to Bring AI-Powered Responsible Insurance Distribution to North America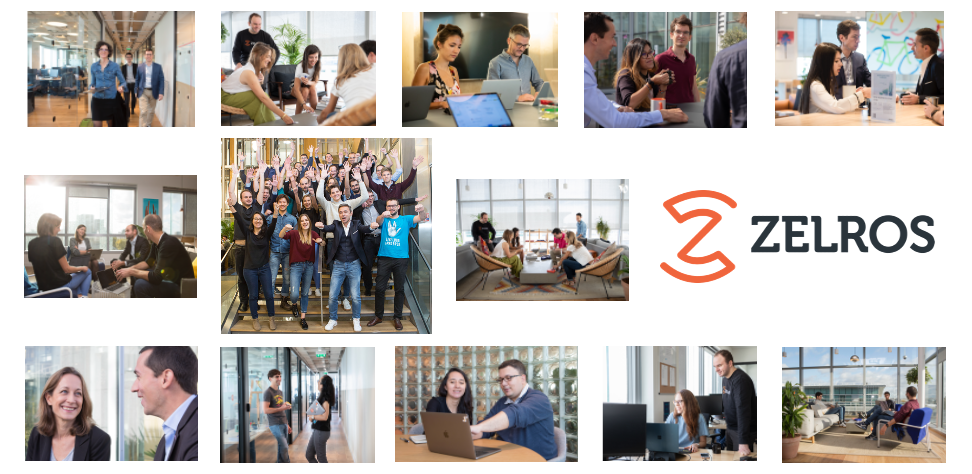 Voir le communiqué en français
French insurtech startup paves a path to automation and innovation for insurers
MONTREAL, Canada and PARIS, France – February 24, 2021 8:00 a.m. ET/2:00 p.m. CET – Zelros, the industry's first AI-driven platform dedicated to advancing insurance distribution, today announced the successful close of an $11 Million Series A financing round, bringing the company's total funding to date to $16.5M. Silicon Valley-based BGV led the round with new participation from ISAI Cap Venture and Plug and Play. Historical investors HI INOV, 42CAP and astorya.vc also participated in the round.
The Zelros AI business platform offers insurers, bancassurers, and policyholders a more efficient, fluid, and personalized way to distribute and receive products and services. The platform continuously learns, adapts, and improves its capabilities in real-time, offering insurance advisors and agents a streamlined and semi-automated experience from product/service needs discovery and sales to underwriting. It also allows insurance providers to offer policyholders fully automated, advisor-free subscriptions options. This enables incumbent industry leaders to compete with both fast-growth, technology-first insurance startups and tech behemoths heavily investing in insurtech. The company will use the funding to scale operations across Europe and expand into North America, strengthening its leadership position in the insurtech space.
"Digital transformation is fundamentally changing how businesses operate, and with insurtech funding reaching an all-time high of $7.1 billion in 2020, the insurance industry is no exception," said Christophe Bourguignat, co-founder and CEO, Zelros.
At Zelros, we focus one hundred percent of our attention on developing AI-driven technology to improve and advance the insurance industry. We're passionate about helping insurance players transform into technology-first companies, and the support of BGV, Capgemini, and all of our investors will empower us to accomplish our mission.
Following a $5.5 Million seed round of fundraising in 2018, Zelros has experienced two consecutive years of triple-digit revenue growth, expanded its operations across three countries, and grown its team by over 350 percent to 50 employees. In 2020 alone, Zelros software reviewed over 20 million policyholder-specific situations and issued over two million personalized recommendations. The company currently works with 15 of the leading insurance providers in Europe, including BPCE, AXA, Crédit Agricole, MAIF, La Banque Postale, AssurOne, +Simple, across property and casualty (P&C) and life insurance business lines. Zelros also works closely with insurance regulators to promote usage of fair and transparent AI, and has published its own open standard for ethical, enterprise-grade AI to pave the way in this field. Zelros' co-founder and COO, Damien Philippon, will relocate and launch the company's Montreal-based North American headquarters in Q3 2021. The company plans to hire five full-time employees at its North American location by the end of the year.
Zelros is using AI to improve traditional insurance-industry standards and deliver immediate business value and ROI improvements for its customers. Their solution is helping insurance professionals to be more efficient and integrates smoothly into existing workflows while providing transparency on the final recommendation.This is exactly what we look for in the Enterprise 4.0 startups we invest in
said Eric Buatois, general partner, BGV. "At BGV, our expertise lies in sourcing the best startups in hubs outside of the valley and helping them scale up globally. We're thrilled to work together with Zelros to build their business in Europe, North America, and beyond."
In 2020, Zelros landed on the INSURTECH 100 annual list of 100 of the world's most innovative insurtech companies, was named one of 20 French startups to watch by Sifted, and was named to FirstMark Capital's 2020 Data & AI Landscape annual report.
Zelros lève 11 millions de dollars pour poursuivre le développement de sa plateforme d'intelligence artificielle et accélérer son développement international
L'insurtech française ouvre la voie à l'automatisation et à l'innovation pour les assureurs
Paris, le 24 février 2021 – Zelros, la première plateforme d'intelligence artificielle dédiée à la modernisation de la distribution d'assurance, annonce la levée de 11 millions de dollars en série A, portant le financement total de la société à 16,5 millions de dollars. Le fonds BGV, installé dans la Silicon Valley, a mené ce tour de table accompagné de ISAI Cap Venture et Plug and Play. HI INOV, 42CAP et astorya.vc, investisseurs historiques de Zelros, ont également pris part à ce tour de table. 
La plate-forme d'intelligence artificielle de Zelros offre aux assureurs, aux bancassureurs et aux assurés un moyen plus efficace, plus fluide et plus personnalisé de distribuer et de recevoir des produits et des services. La plateforme apprend, s'adapte et améliore continuellement ses capacités en temps réel, offrant aux conseillers et aux agents d'assurance une expérience rationalisée et semi-automatisée depuis la découverte des besoins en produits/services jusqu'à la souscription, en passant par le conseil et lavente. Elle permet également aux assureurs de proposer directement à leurs assurés des options de souscription entièrement automatisées. Cela donne aux leaders du secteur les moyens de concurrencer à la fois les néoassureurs à croissance rapide et les Big Tech qui investissent massivement dans l'insurtech.
Zelros utilisera ces fonds pour renforcer ses activités en France, Allemagne et Italie, mais aussi préparer son lancement en Amérique du Nord, où Damien Philippon, co-fondateur et Chief Operating Officer, déménagera et inaugurera, au troisième trimestre 2021, le siège social nord-américain de la société à Montréal. "La transformation numérique change fondamentalement la façon dont les entreprises opèrent, et avec des assurtechs dont le financement atteint un niveau record de 7,1 milliards de dollars en 2020, le secteur de l'assurance ne fait pas exception", déclare Christophe Bourguignat, co-fondateur et PDG de Zelros.
Chez Zelros, nous nous consacrons entièrement au développement de technologies fondées sur l'IA responsable pour améliorer et faire progresser le secteur de l'assurance. Nous voulons donner aux acteurs historiques de l'écosystème les moyens de devenir des entreprises à la pointe de la technologie. A cet égard, le soutien de BGV, de Capgemini et de tous nos investisseurs sera déterminant pour les accompagner non seulement en France mais aussi dans toute l'Europe et en Amérique du Nord .
Cette levée de fonds fait suite à un précédent tour de table de 5,5 millions de dollars en 2018, grâce auquel Zelros a développé ses activités dans trois pays, renforcé ses équipes pour atteindre 50 employés et connu une croissance à trois chiffres durant les deux dernières années. Aujourd'hui l'entreprise travaille avec 15 des principaux fournisseurs d'assurance en Europe, dont BPCE, AXA, Crédit Agricole, MAIF, La Banque Postale, AssurOne, +Simple, dans les domaines de l'assurance dommages et de l'assurance vie. « Nous travaillons également en étroite collaboration avec les autorités de régulation des assurances afin de promouvoir l'utilisation d'une IA équitable et transparente », explique Christophe Bourguignat. « Nous avons d'ailleurs publié nos principes, ouverts à tous, en faveur d'une IA éthique et adaptée aux entreprises, afin de montrer l'exemple dans ce domaine ».
Zelros utilise l'IA pour améliorer les normes traditionnelles du secteur de l'assurance et offrir à ses clients une valeur commerciale et un retour sur investissement immédiats. Leur solution permet aux professionnels de l'assurance d'être plus efficaces et s'intègre aisément dans les flux de travail existants tout en assurant la transparence de la recommandation finale. C'est exactement ce que nous recherchons dans les start-ups Enterprise 4.0 dans lesquelles nous investissons,
déclare Eric Buatois, associé général de BGV. « Chez BGV, notre expertise consiste à trouver les meilleures start-ups dans des « hubs » situés en dehors de la vallée et à les aider à se développer à l'échelle mondiale. Nous sommes ravis de travailler avec Zelros pour développer leurs activités en Europe, en Amérique du Nord et au-delà ».
En 2020, Zelros a intégré le classement annuel INSURTECH 100, qui distingue les 100 entreprises d'assurance les plus innovantes au monde, a été nommé par Sifted dans le Top 20 des pépites de l'IA en France et a été cité dans le rapport annuel 2020 Data & AI Landscape de FirstMark Capital.