Reaching a 360 view of policyholders needs with AI based Life Events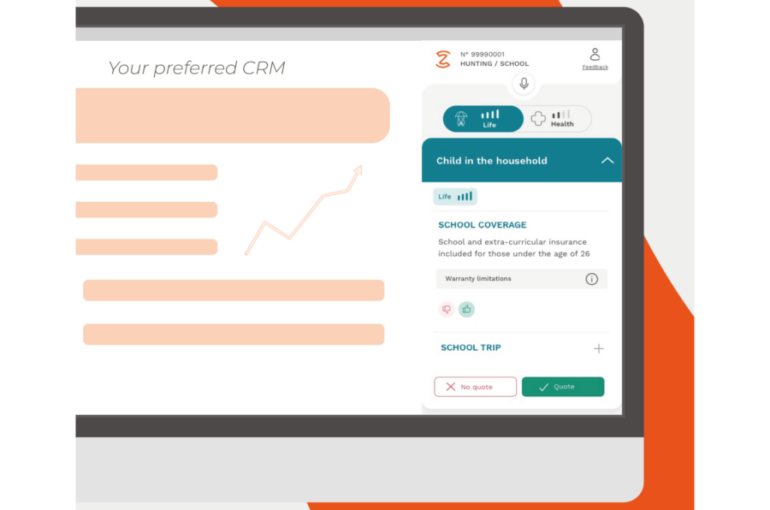 Policyholders' needs are complex and evolve over their lifetime. They expect personalized insurance products and services adapted to their changing needs.
The Zelros platform assists advisors and agents in the needs discovery and advice by automatically detecting Life Events. Life events are elements based on the client's specificities that allow the advisor to identify a need and to link it to a contextualized offer or selling point.
For example, if a policyholder mentions the purchase of a new car during a conversation with his/her advisor, the Zelros platform will automatically detect it and allow the advisor to react to it with the right advice to cover this need.
The Zelros Life Events enable to convert important events in the life of a policyholder (child birth, purchase of a principal residence, etc.) into an opportunity for advice. They also make it possible to highlight key points that are very specific to insurance coverage needs, such as the practice of high-risk sports, online shopping, DIY activity, etc…
The Zelros platform supports three types of Life Events :
Zelros has a catalog of over 200 ready-to-use Life Events covering all insurance products and services. Specific Life Event for each Zelros customer can also be created in the tool's administration console.

Check for more details about our end to end Zelros for Distribution solution
Do not hesitate to contact us if you have any question.