Cinnamon Roll 21.2
Spice up your Autumn with Zelros !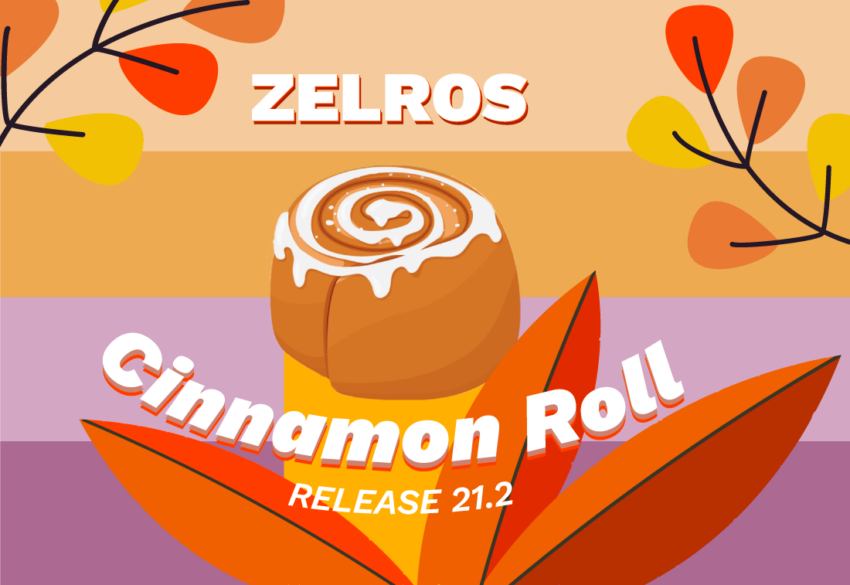 Digital Journey - Widget
Boost customer's engagement on Digital Channels
Zelros has launched a new widget in Discovery & Advice.
This widget aims at boosting customer engagement on digital channels and increasing acquisition/conversion rates on the underwriting funnels. Zelros provides an easy-to-integrate, ready-to-use banner to deliver personnalized messages. Zelros' AI leverages data for recommendations and personalizes your customer/selfcare portal with life events or selling points. All banners are fully configurable within the advanced administration interface.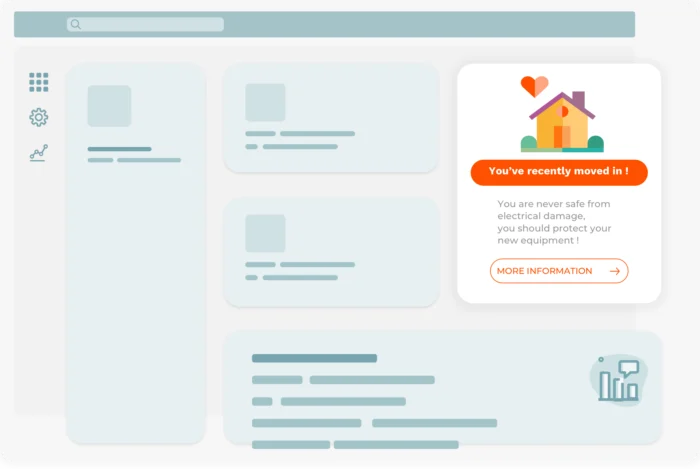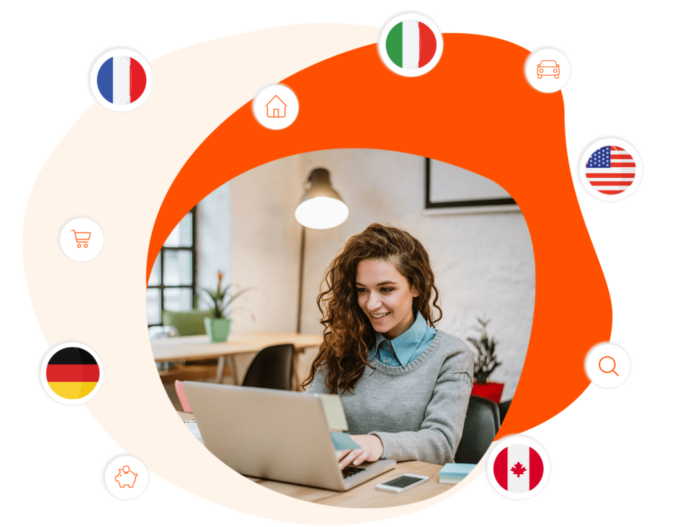 Insurance Data Catalog - Enriched
New partners into the Insurance Data Catalog
The Insurance data catalog provides access to the third party data needed to be even more relevant when interacting with your customers.
It enables a simple access to key external insights from Open Data and a curated list of Data Providers that are fully GDPR compliant. We are proud to annonce new partners joigning Zelros Insurance Data Catalog.
Discovery & Advice - Product package
Introducing Product Packages in Discovery & Advice
Use Product Packages to help your advisors recommend several policy alternatives for a same customer need and increase cross-sell.
With a predefined, logical bundle of products, advisors will understand which products to advise next. They can save time and avoid potential approximation in their advice. Use the Zeros console to add severals products into your catalog and to combine those which offer the best protection for each situation.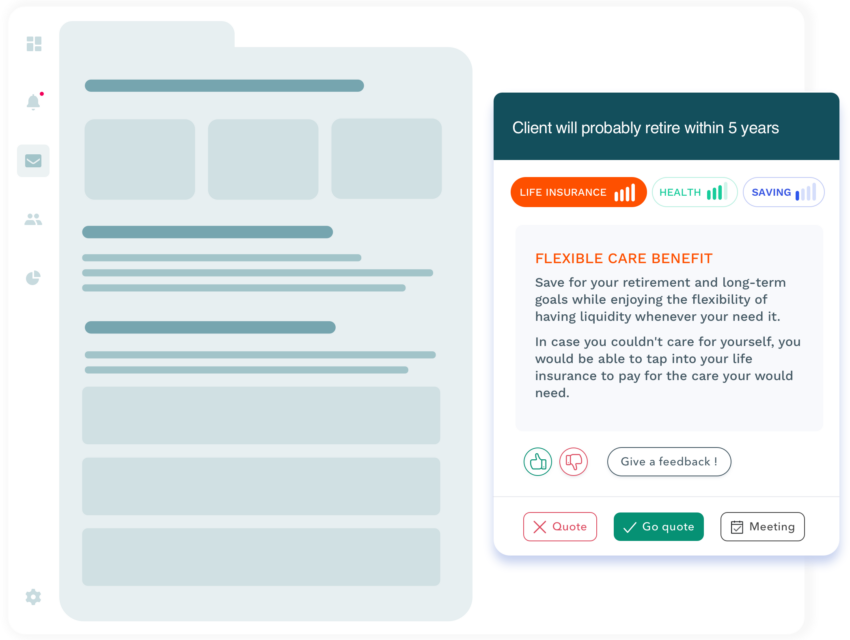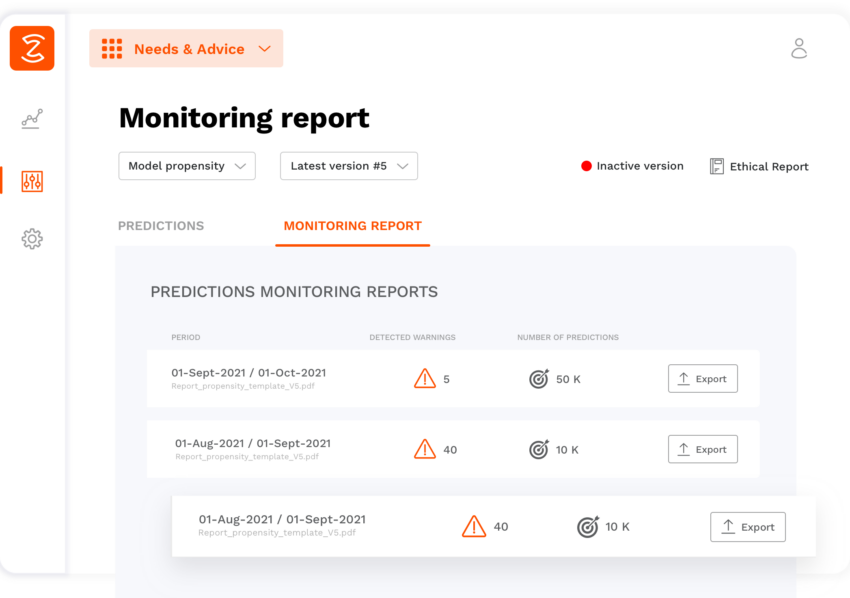 Monitoring Report
Assess the quality of the model's performance over time by actively following predictions on production.
Get measurable insights and export a Production Monitoring report with general statistics on predictions, input and output data audit information, as well as carbon footprint estimation.
The Rules Miner
Introducing the Rules Miner
Discover new association rules between customers attributes and products
You can also find strong associations between multiple products that will help define customer segments and which cover to recommend accordingly. With the Rules Miner feature, our algorithms automatically discover correlation between products and suggest cross selling activities.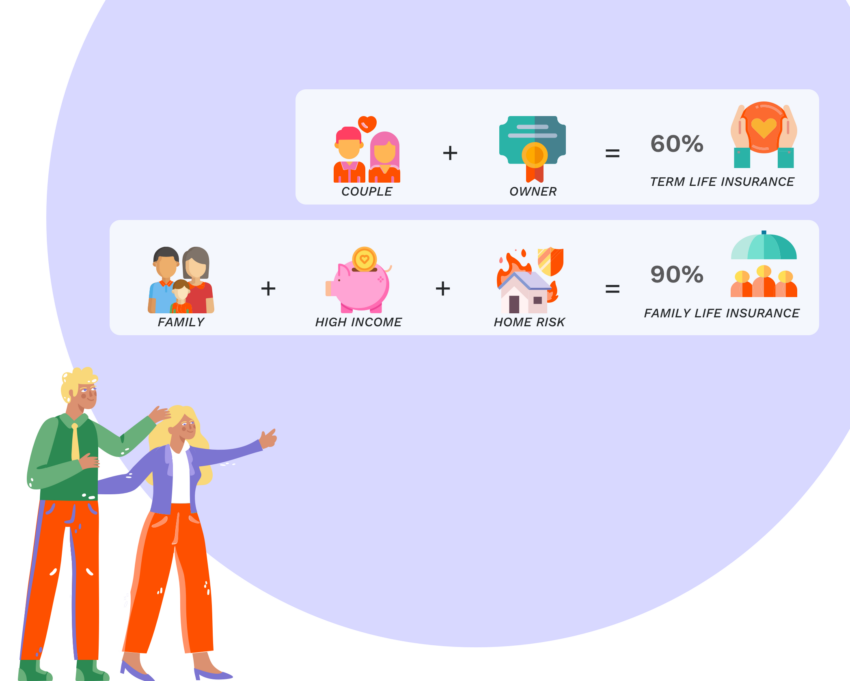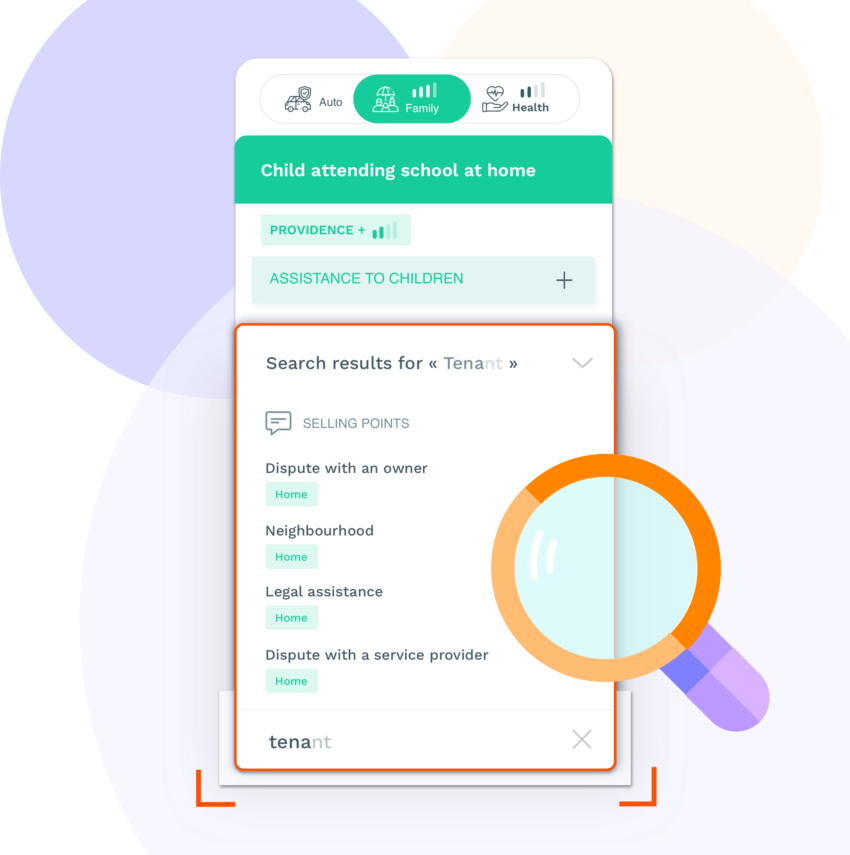 Advisor App - Search
Empower advisors with a Search functionality in Advisor App
Give advisors the possibility to search for Zelros recommendations in Advisor App
We introduced a ready-to-use search component that enables advisors to search for selling points as well as warranty limitation, by using keywords. Based on new insights provided by customers during the call, advisors can quickly find the right fitting selling point, increase conversion rates and stop losing opportunities.
Advisor App - Warnings
Intelligent consistency checks and notifications
Zelros Advisor App already offers intelligent selling points and life events
We now added a new feature: Warnings. Zelros AI verifies data consistency and notifies the advisor in case some risks are reported. Tech warnings will provide the advisor with the key actions to be undertaken in order to handle the risk properly for a better customer experience. An advanced warnings configuration allows the advisor to suggest personalized recommendations.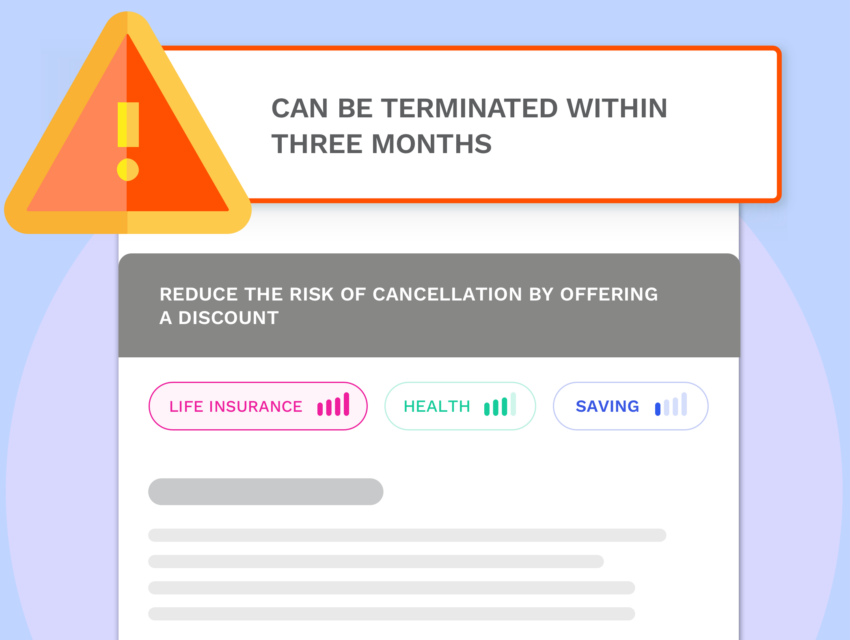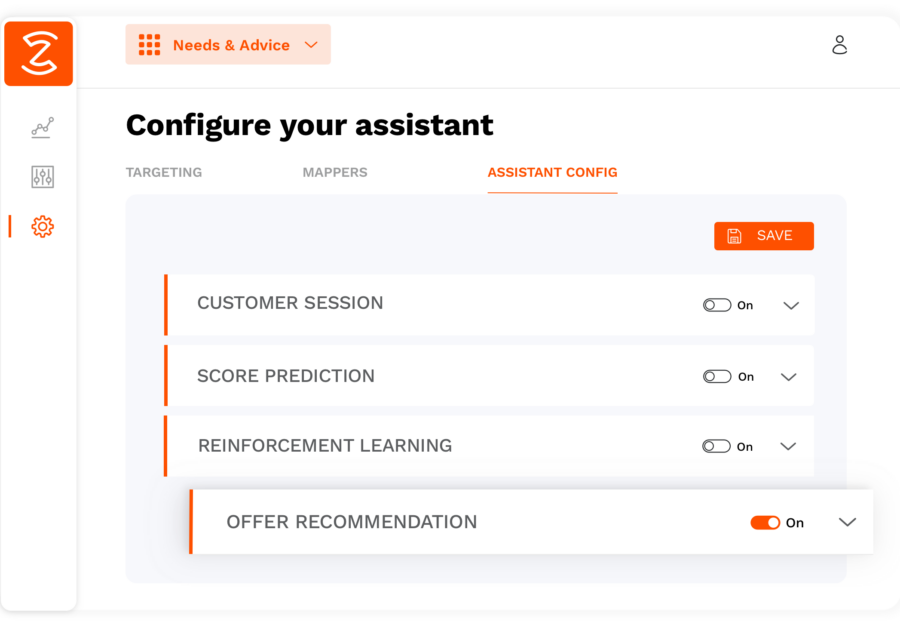 Zelros Console
Advanced Admin for improved user experience
A new admin setting page is now available with many toolbar extras to improve usability and overall user experience
Be able to set on or off toggles where needed, change labels to customize the application, personalize the Advisor App look and feel with a very and user-friendly interface.