The New Zelros Product Release Helps Insurers Grow Their Industry Reputations as Trusted Life Advisors by Connecting Deeply with Customers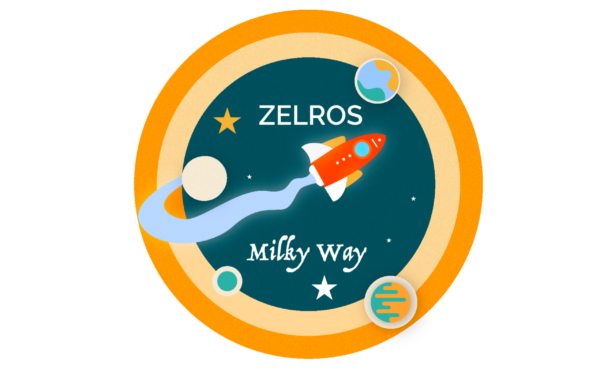 Zelros continues to make waves in the insurtech industry that benefit customers and their loved ones. I'm proud to share the highlights of what our team has built into our newest product release called Milky Way. And, detail how it increases the ability for insurance marketers, executives, and data scientists to better serve and protect insurance policyholders everywhere.
Zelros was founded on the belief that now is the time for the insurance industry to be customer obsessed. We want to make every interaction with a customer count by transforming them into opportunities to be better protected. Our aim is to help insurers maintain their leadership reputation as trusted life advisors in loss prevention and customer protection.
Letting smarter data do its work
Tapping into Milky Way's expansion of the insurance value chain, Zelros improves marketing professionals' real-time ability to connect and offer hyper personalized service using contextual audience segmentation and smarter reporting–all through a new, easier to use, and low-code interface.
Key capabilities in the new Zelros Milky Way release: Below, I delve a little deeper into the new product features that directly address what insurers most need today, to both grow their business and take their customer experiences to the next level.
The proactive prevention and protection of customers using deeper data insights
Insurers can get a deeper understanding of their customers and prospects with data insights that proactively detect loss prevention, mitigate customers' personal risks, and identify new sales opportunities. With this data, marketers can now engage with customers and prospects in a more client-centric and compassionate way.
Personalization with an easier to use, low-code platform interface
Technical and business users can now use a simpler, more intuitive user interface for 3rd party data ingestion, workflow definition, and customer profile creation. This helps administrators more easily access data that presents a full 360 view. From this customer view, they can hyper personalize their recommendations based on relevant 3rd party data such as local crime information, weather, car accident reports, and more. The platform now enables data science teams to have their machine learning models activated in the customer and agent journeys.
Next level business reporting with AI-driven intelligence
Zelros builds powerful analytics capabilities into its enterprise reporting solutions to arm leaders with deeper customer intelligence. Zelros data can now be visualized in industry standard reporting and data visualization solutions such as PowerBI and Tableau.
Increased explainability of AI
Responsible AI continues to be core to Zelros' product offering, now with updated capabilities that provide deeper transparency and explainability of AI-based predictions for the end users. This helps customers and agents alike to better understand the context and the "why" for the recommendations provided by Zelros.
To learn more about how this newest Zelros Milky Way release can help you maintain and grow your leadership position in the market, schedule a demo with us today or join our webinar on April 14th here.