AssurOne strengthens its partnership with Zelros and speeds up the insurance underwriting process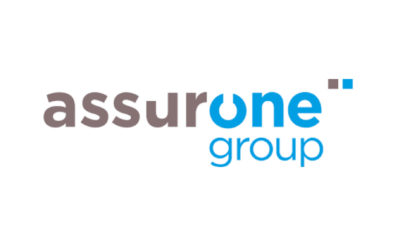 AssurOne provides feedback on its successful collaboration with Zelros, the publisher specializing in Artificial Intelligence applied to insurance distribution. Over the years, the scope of this partnership has grown. This demonstrates how technology is helping the insurance industry to transform itself by improving the customer experience and enhancing the work of employees. A collaboration that lays the groundwork for another brick of open insurance. 
Eric Dodin, President of AssurOne, said: "Technology is helping the insurance industry to  transform itself. At AssurOne, we are committed to continuously improving the quality of our customer relationships. That's why we identified Zelros as a key partner. Through Zelros' expertise, the use of artificial intelligence placed at the heart of our processes, allows us to offer the best to our policyholders and our employees."
He adds: "Gaining competitiveness and customer satisfaction, while enhancing the know how of our employees, is the winning bet of our collaboration with Zelros. We have in common to work every day to build the insurance of tomorrow, and to make digital innovation a lever that allows us to put more and more humanity in our business.
AssurOne's ongoing commitment to accelerate the digitalization of its underwriting, management and claims processes.
Each year AssurOne receives approximately 500,000 documents that need to be processed  and verified. Since the partnership with Zelros began in December 2019, 290,000 documents have been analyzed. First of all, vehicle registration cards, then car licenses, then all categories of licenses, before also integrating identity cards. This automatic processing of part of the supporting documents required to finalize an insurance contract, frees managers from time-consuming and uninteresting tasks. This allows them to devote more time to customer relations, and to better focus on more  complex cases that require expertise or an in-depth check. Zelros technology also allows notifications to be sent in the event of missing documents or  incorrect information. This is a significant time saver for consultants.
Christophe Bourguignat, CEO of Zelros, said: "We are very pleased with this partnership which celebrates its 2nd anniversary. Through this new case study, we are clearly laying another brick towards open insurance. Thanks to our proximity and the quality of our work together, each of us adds value that demonstrates the relevance of using specialized technologies to create the insurance services of tomorrow."
200000 documents processed in 2021, 300% more than in 2020.
In the last two years, 290,000 documents have been scanned. Currently, more than 15,000 documents are processed each month, including vehicle registration cards, driver's licenses and identity cards.
On average, the time spent by managers checking the documents in an underwriting file has dropped from 3 minutes to 10 seconds. If we add it up over the year, this 2021,corresponds to almost 10000 hours of tasks with less added value saved for managers
By 2022, a goal of 30,000 parts will be scanned each month.
Very soon, the collaboration will accelerate considerably with the processing of SEPA mandates and mailboxes. The objective is always the same: to put technology at the service of the human being and thus allow the advisor to spend more time with the client and to provide him with an answer adapted to his needs.
About AssurOne
AssurOne, a PRÉVOIR group company and a major player in the insurance market since 2004, is an insurtech specializing in the distribution of insurance to end customers (via its assuronline brand), brokers (with its NetVox brand) and prestigious partners (car manufacturers, insurance companies, banks, etc.) under a white label.
With three sites in France (Asnières-sur-Seine (92), Pont-Audemer (27), Amiens (60)), AssurOne offers complete and innovative technological and digital solutions covering the entire insurance industry: product design and distribution, customer relationship management, and claims. Thanks to a proprietary, 100% digital information system, AssurOne's teams offer solutions tailored to each customer.
https://www.assurone-group.com/
About Zelros
Zelros develops the first intelligent software dedicated to the insurance distribution of tomorrow. It enables insurance companies to be proactive in offering their customers a smooth and personalized experience, whether on digital or physical channels. Zelros solutions are used daily by European insurers, mutuals, bancassurers and brokers such as BPCE, Groupama, MAIF, Crédit Agricole, Matmut, Baloise Group, HDI, AssurOne and +Simple.
Zelros was recognized by Frost & Sullivan analysts as a leader in the 'Al-based Advanced Insurance Distribution' category.
Press contact:
Bleu indigo
Nathalie Testu-Dupas – – 0610452555 nathalietestu@bleuindigo-rp.fr