Amping Female Voices in An Industry Primed for It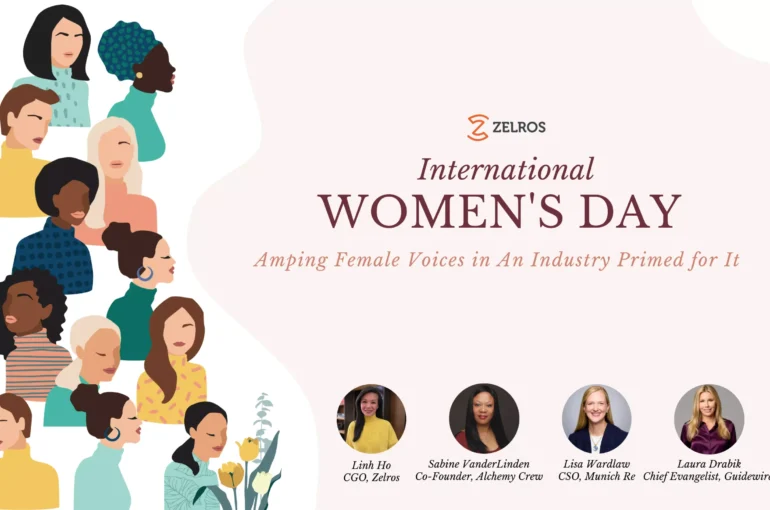 : Amping Female Voices in An Industry Primed for It
How visionary women are securing the future of the insurance industry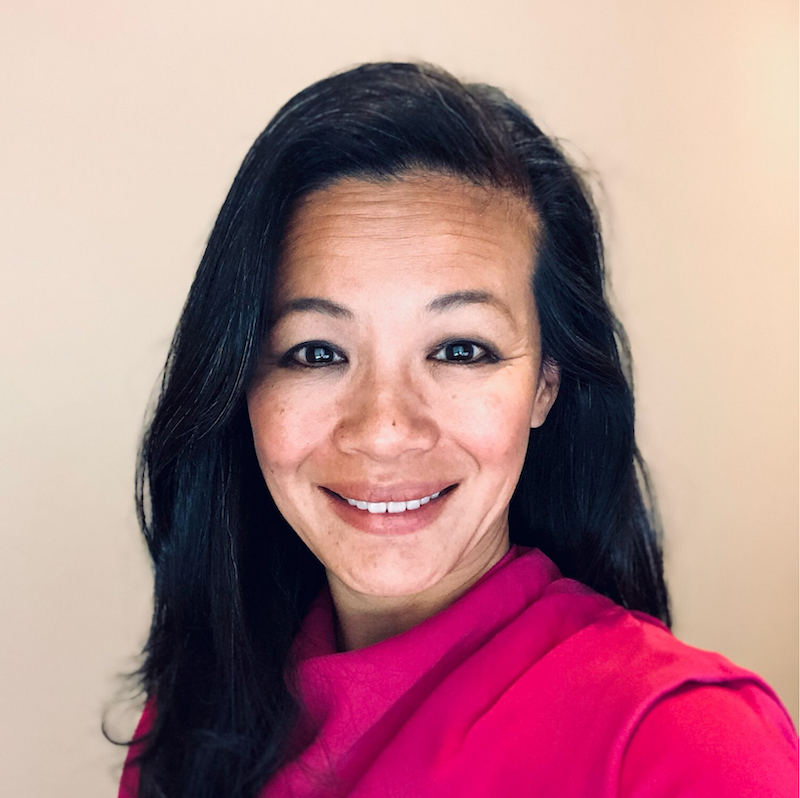 The insurance industry is huge. And it's old. But it's also transforming–and quickly. More than ever, visionary women are at the helm of some of the fastest changes.
Today, we stop to celebrate some of the most exciting female thought leaders in the industry. These women are changing the face and operational impact of an industry that was primed for their perspective and leadership. And they are not alone. They are joined by the collective expertise and governance of hundreds of insurance industry C-suite women. The result is a fresh-take on how companies can get and stay customer obsessed, cultivate future leaders within their own ranks, and drive faster, more sustainable growth for their companies.
International Women's Day is March 8th. The women and advancements we are proud to highlight below represent bold strategies, respected leadership, and a commitment to ethical technology practices–all instrumental in helping make the world a better and safer place for all of us.
Laura Drabik, Guidewire Chief Evangelist
Property and casualty insurance thought leader, evangelist, in-demand TedTalk presenter, and subject matter expert Laura Drabik has earned global and industry-wide acclaim for turning innovative insights gained in the field into category-leading insurance solutions for Guidewire and its customers.
We asked Laura to speak to the importance of including female voices in the AI development of today's insurance products and marketing tools. And the dangers of not including these voices.
"Ensuring that women's voices are included in the development of AI-powered insurance products and marketing tools is not only ethical, but also crucial for accurate risk assessments, market potential, and customer satisfaction. Biases in data and algorithms can lead to inadequate coverage and potentially higher premiums for women, while excluding them can result in missed opportunities and negative publicity. For those of us working in insurtech, we have a responsibility to make sure our products are designed with the needs and perspectives of all customers in mind. By including diverse perspectives in AI development, we can build more accurate, inclusive, and successful insurance products."
Lisa Wardlaw, Former CFO at Farmers Insurance, and Chief Strategy Officer at Munich Re
Lisa is a highly accomplished, multinational Fortune 100 strategy and innovation executive with extensive finance, operational, and digital experience. Lisa is a leader, an innovator, and most importantly a high-performing do-er. She has transformed and differentiated businesses across multiple industries over the course of her career.
Two of the core missions highlighted in this year's International Women's Day theme are building workplaces where women can thrive–and celebrating the women in our organizations who are forging important changes. We asked Lisa to share how she has worked to make both happen in the roles she's held. We also asked her to offer her most prescient wisdoms for how women can promote their best, most innovative ideas to get and keep their seats at the strategy table.
"I think the first and most critical component is normalizing the authenticity of not fitting into any norms or stereotypes. This creates inclusivity for all even beyond gender. I personally know of many women who have been "coached" in how they need to be–and that, in itself, is defeating the purpose of diversity. So the focus is on curating your narrative and your voice: what do you stand for and why? And that needs to be consistent with your ability to risk taking uncomfortable stances on how you think industry-wide issues can be solved. The prevailing superpower I see in the women in my inner circle is their ability to see and connect patterns in advance of emerging industry trends. Harnessing that capability as a thought leader is a clear differentiator that is valued across the entire value chain of insurance C-suites.
Equal to authenticity is creating an environment where other women can thrive; this is often an extension of authenticity and being willing to ensure that 'under the breath' remarks are not condoned or silently ignored. For example, I recently published a post on something I overheard about a person being "a bit much." I believe we cannot create an inclusive environment by sitting by when others criticize someone for being themselves. So I think we must be our authentic selves AND create an environment for those women around us to also show up as their authentic selves."
Sabine VanderLinden, Co-founder and Managing Partner of Alchemy Crew
Sabine's tenure in insurtech leadership uniquely qualifies her to speak to women's ability to disrupt the industry in a way that creates more opportunities for women to lead with distinction and confidence.
She is current co-founder, CEO, and managing partner of Alchemy, a growth venture investment consultancy, and current founding member of Chief, a London-based networking organization specifically designed for senior women leaders to strengthen their leadership journey, cross-pollinate ideas across industries, and affect change from the top down.
"After working for more than 25 years in the insurance sector, I can say from personal experience that it can be challenging for underrepresented groups to have their voices heard and ideas accepted at the strategy table. However, I have learned that persistence, preparation, and networking can lead to success in building a supportive network that uplifts and champions innovative ideas. To promote inclusivity and diversity in the industry, we need to continue advocating for ourselves and others, regardless of gender or any other personal characteristic. Let's take this International Women's Day to acknowledge our progress and commit to creating an industry that is welcoming to all, including BIPOC groups."
These three women are guiding us into a future that looks brighter for the industry as a whole. By amplifying their leadership calls-to-action, we are acknowledging that a more diverse point-of-view is essential to the sustaining success of any of our businesses.
Personally, in my leadership role, I'm seeing the proactive use of Responsible AI transform the industry. The inclusion of diverse voices in the training and retraining of Responsible AI data models is guiding a far more ethical and consumer-centric approach to making sure that agent-led insurance product recommendations are fair and bias-free. This builds brand trust and integrity with consumers while it protects insurance companies growth and profitability. In fact, Responsible AI is so central to today's customer experience that we've embedded it in our tech platform–and our customers are rewarding our focused commitment to ethics, fairness, and inclusion.
On all of our radars then, Responsible AI needs to be and stay. Not only can it protect our companies from unnecessary risk, it can also significantly boost the experience of our customers. It's both smart business and the right thing to do.
I'm proud to share that at Zelros, our Equity Index this year is 89, a jump from 78 last year. This is a key metric we hold ourselves accountable and strive to maintain a workplace that is free from bias, transparent, inclusive, and everyone's voice belongs here.
This year, to celebrate International Women's Day, the insurance industry is planning a global series of monthly summit events across five cities: Chicago, Toronto, New York, Los Angeles, and London. You can learn more about this event, sponsored by Insurance Business America, at this event location.