Build More Customer Trust and Profitability with Responsible AI Governance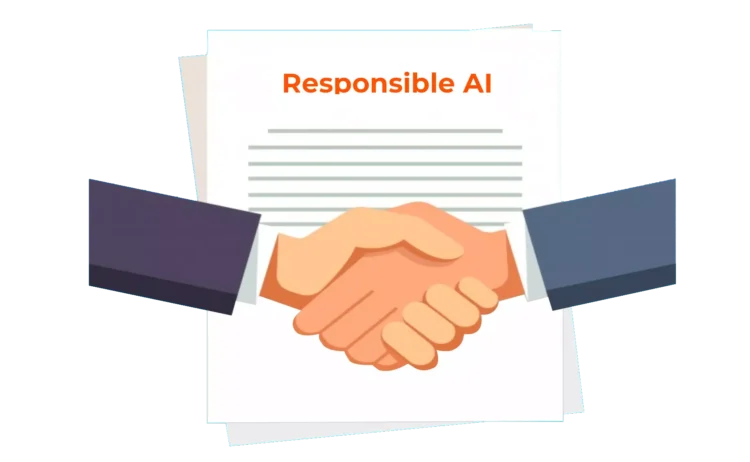 With the wide adoption of AI, insurers are starting to pay attention to a new form of governance called "Responsible AI" – the governance practices associated with the regulated data side of their business. For most insurance organizations, it involves removing any unintentional bias or discrimination from their customer data as well as detecting unexpected algorithm behaviour drifts when in production. Increasingly, this is a customer experience value point that matters to them. 
Examples of unintentional bias or discrimination can include gender bias. This happens when the AI system does not behave the same way for a man or a woman (husband or wife), even though the system was provided with the same data except for the gender information. Another common example is called survivor bias, when data becomes incorrect because of the method that was used to collect or present it. More and more companies are becoming aware of how these data determinants can expose them to unnecessary risk. 
According to a McKinsey State of AI in 2021 report, regulatory compliance using equity and fairness data practices—and then the ability for companies to explain that well to customers—ranks as two of the top three global concerns right now. This would be especially true for insurance companies.
How is Responsible AI recognized by the customer and industry partners? How do they know their insurance company is committed to this and how does it impact trust and profitability?
Since building customer and partner trust ranks high for companies, using Responsible AI can be a significant means toward that end. In fact, as global acculturation towards AI increases, Responsible AI is set to become more of a must-have versus nice-to-have company attribute—one that increasingly has a dotted line impact to the bottom line.
"Responsible AI. Don't overlook small waves. The market for responsible AI solutions will double. Some regulated industries have started adopting responsible AI solutions that help companies turn AI principles such as fairness and transparency into consistent practices. In 2022, we expect the demand for these solutions to extend past these industries to other verticals using AI for critical business operations." — According to Forrester: Predictions 2022: Successfully Riding the Next Wave Of AI
Customers can typically recognize Responsible AI by their experience of a more personal and human-centered interaction–their ability to stay in command of the AI tool throughout the interaction. Responsible use of AI has the power to nurture a virtuous, profitable circle of customer adhesion—all by using more reliable and robust data collection. This leads to stronger customer attraction and retention, which increases profitability.
How can companies proactively eliminate data bias company-wide?
At a minimum, companies can set a goal to eliminate bias from their data. Fortunately, there are best practice options to help remove any ingrained data biases. One method is called bias bounties.
"At least 5 large companies will introduce bias bounties in 2022." – According to Forrester: North American Predictions 2022 Guide
This is a significant trend marker by Forrester for 2022. Bias bounties are like bug bounties, but instead of rewarding users based on the issues they detect in software, these users are rewarded for identifying bias in AI systems. The bias happens as a result of incomplete data or existing data that can lead to discriminatory outcomes from AI systems.
Forrester notes that this year, Twitter launched the first major bias bounty by awarding $3,500 to a student who proved that its image cropping algorithm favors lighter, slimmer, and younger faces. In 2022, other major tech companies like Google and Microsoft will implement bias bounties, and so will non-technology organizations like banks and healthcare companies. With trust high on the agenda of stakeholders, decision-making based on levers of trust such as accountability and integrity are more critical than ever.
One best practice method is to identify biases and data discriminations during training, as done using Zelros' AI-enabled platform. Zelros' solution reports model data behavior that allows for better data assessments and business decisions. This information is embedded in stakeholder reports and provided on demand for improved training and production monitoring. Read about the organizations that adopted the Zelros solution for improved AI integrity and bottom line impact.
Another best practice is an AI-enabled platform that follows predictions over time–since customer behaviors can change and unexpected events can happen. Who could have predicted the COVID-prompted crisis we are experiencing? For example, consumption habits changed with customer purchases of home and car insurance–making it more mission critical for algorithms to efficiently monitor unexpected data drift or bias creation.
Insurance companies are starting to pay attention to how Responsible AI aligns with their unique North Star. How can companies promote their initiative-taking and built-in governance for more market impact?
More and more companies want to take Responsible AI governance further to accelerate the alignment of this commitment to their values-based North Star—and communicate that to their partners and customers.
AI system certification is one way to do this and it's gaining momentum. Being able to provide proof of the built-in governance through an external audit goes a long way. In Europe, the AI Act is the resource for institutions to assess their AI systems from a process or operational standpoint. Use of a more technical assessment, as attempted by the French Bank and Insurance Regulator, ACPR with a Tech Sprint, is a more complex undertaking that also produces data integrity and trust. In the U.S., the NAIC is the certification organization used. Another option is for companies to align to a 3rd party organization for best practices. 
It is also recommended as a best practice that companies adopt Responsible AI at every level, not just with their technical R&D or research teams, then communicate this governance proliferation to their customers and partners.
Conclusion
Companies are globally revving up their focus on data equity and fairness as a relevant risk to mitigate. Fortunately, they have options to choose from to protect themselves. Respected trend analysts have called out data bias as one of the top 12 business concerns of 2022. Simultaneously, they identify Responsible AI as a forward thinking solution companies can deploy to  increase customer and partner trust and boost profitability. 
Contact Zelros for a solution demo, to learn more, and to access our research study called the Zelros Ethical Report