AssurOne relies on Zelros to move forward in the automatic document recognition and reading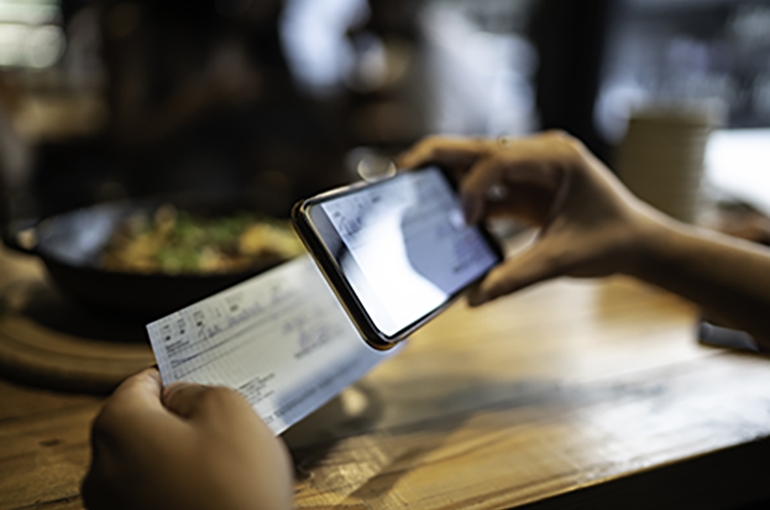 By partnering with Zelros, AssurOne — the leading digital insurance broker — is accelerating the insurance underwriting process, encouraging the development of its employees' skills and laying the foundations for a new customer experience.
Paris, 14th April 2020 — "Creating new uses through artificial intelligence". With these words, François Ly, Product Owner Customer Service at AssurOne, sums up of the purpose of the collaboration between the insurance broker and Zelros, the software vendor specialized in artificial intelligence applied to insurance.
Thirty seconds for authenticating and validating a vehicle registration document
Since last year, AssurOne has been using the automatic document recognition and reading capabilities of Zelros' solution to automate the authentication of the thousands of vehicle registration documents received each month.
"Every day, AssurOne processes in real time hundreds of vehicle registration documents provided by its customers. In less than 10 seconds, Zelros for Customer Service solution, detect the text zones, authenticates the document and extracts the relevant data to validate the underwriting process", Christophe Bourguignat, President and co-founder of Zelrosexplained.
"Internally, we have a program that allows us to verify the accuracy of the information provided by Zelros' solution by comparing it to the information on our customer's contract. In the event of an error, the manager intervenes knowing precisely where the inconsistency is," François Ly described.
Today, 25% of vehicle registration document flows are already validated end-to-end by Zelros' artificial intelligence. "Before working with Zelros, our managers used to take up to 3 minutes to verify the authenticity of a vehicle registration document. Today, it only takes a few seconds", François Ly continued. "Obviously, these good results as well as their high improvement margin validate our choice of partner". A choice whose process began two years ago.
Two weeks to provide an Automatic Document Reading solution that meets or exceeds the best on the market
In 2017, AssurOne was looking for a technology partner to help it authenticate the thousands of documents provided by its customers on a large scale. "At the time, the uses of artificial intelligence were rare and most of the publishers we met only did traditional OCR (Optical Character Recognition). Therefore, we had to postpone our project", François Ly said.
Two years later, with a burst of artificial intelligence, the project was reinitiated. "After meeting several technology players, we decided to put the best software publisher and the most convincing insurtech, Zelros, in competition." François Ly continued: "At the time, Zelros was working on an ADR solution but it had not yet been deployed to its insurance customers. But in less than two weeks, Christophe and his teams were able to provide us with technology that equaled or exceeded the best on the market".
"Two weeks is indeed a short amount of time, but that's not a miracle." Christophe Bourguignat explained. "Since the creation of Zelros, we have been focusing on developing features specific to the insurance world. And our automatic document reading and analysis feature is no exception. Unlike general purpose solutions, it cross-references information in order to correct and lower the error rate, while complying with regulatory constraints".
The employee and customer experience reinvented
Several months after the beginning of the collaboration, the first impacts of artificial intelligence on the daily job of the managers are noticeable. "Thanks to the automation of document authentication, our employees are better able to perform their jobs, freeing them from repetitive tasks and focusing even more on the quality of customer service" François Ly said.
Employee experience should not be the only one to benefit from the partnership with Zelros. "Ultimately, we plan to transform our customer experience by accelerating the underwriting process. The customers will only have to send their supporting documents and validate the information on the subscription form, without having to fill it in", François Lyc ontinued.
"We are proud to work alongside players such as AssurOne to design the insurance of the future. An insurance that leverages the potential of artificial intelligence to offer relevant, renewed and creative experiences", Christophe Bourguignat said delighted .
For Pierre de Barochez, AssurOne's CTO, "this first experience with Zelros is extremely promising and allows us to imagine tomorrow's insurance as AssurOne sees it, which is both 100% digital for all its services and 100% human for an even richer customer experience".
The next few months will be challenging for AssurOne and Zelros. Both partners plan to significantly increase the rate of vehicle registration documents validated end-to-end by artificial intelligence and to extend automatic recognition and reading to driving licenses. The first results obtained with the new generation of driving licenses are promising, with an extraction rate above 95%.
---
About Zelros
Zelros is a software publisher that develops a SaaS solution based on Artificial Intelligence for insurance and bancassurance players. Zelros relies on machine learning for the continuous improvement of its tool's capabilities. Zelros doubles in size every year. Its solution is used daily by advisors, agents and insurers managers such as MAIF, Natixis Assurances, Groupama, AssurOne.
About AssurOne
AssurOne, a company of the PRÉVOIR group and a major player in the insurance market since 2004, is an insurtech specialized in the distribution of insurance to end customers, brokers and high-profile white label partners. AssurOne offers comprehensive and innovative technological and digital solutions covering the entire chain of insurance activities: product design and distribution, customer relationship management and claims. Using a proprietary and fully digital information system, AssurOne's teams offer tailored solutions to each client.